Considering Color Contacts? What You Need to Know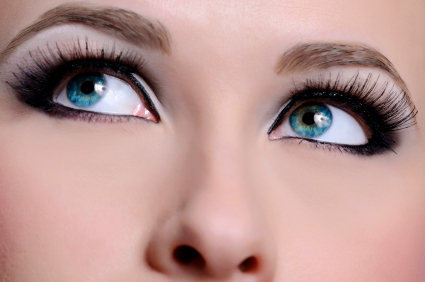 Whether you're seeking a dramatic new look or a subtle appearance change, color contact lenses can give you an instant makeover by changing your eye color. But are they safe? Do you need a prescription? Which colored lens is right for you? AllAboutVision.com answers these questions and more in its article
Color Contact Lenses
.
There are three types of color tints – visibility, enhancement and opaque – as explained on AllAboutVision.com. Understanding the types of tints and how each will look combined with your natural
eye color
can help you achieve the look you're going for.
For example, if you have light-colored eyes and want to intensify your natural eye color, enhancement tints are a good choice. But you'll need an opaque tint for a complete change of color (opaque tints are also used for
theatrical contact lenses
).
Just like regular contact lenses, color contacts are safe for your eyes as long as they are properly prescribed, cared for and worn as directed by an eye care professional. It's important to know that colored contacts are not one-size-fits-all, but are fitted for your eyes. In the United States, you will need a contact lens prescription to legally purchase color contacts, even if the lenses are purely cosmetic and have no lens power.
Color contact lens cost, do's and don'ts, and other detailed information are explained in the Contact Lenses section of AllAboutVision.com, which has more than 20 articles about various types of contact lenses and 30 contact lens FAQ.
Online since 2000, AllAboutVision.com is an independent resource providing consumers with hundreds of pages of trustworthy, up-to-date information on vision correction and eye health. The site is a National Gold Sponsor of Optometry Giving Sight and is certified by the Health on the Net Foundation.