Michigan Tax Resolution Firms Introduces Online Tax Resolution Center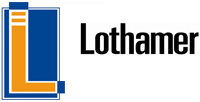 LANSING, Mich., - Lothamer P.C., Michigan's leading
tax help
firm, is launching an online tax resolution portal to improve various aspects of their internal efficiencies and client services.
The introduction of the Tax Resolution Center brings a high level of functionality to Lothamer's core services and communication systems. The launch of the online portal will prove to be beneficial for maintaining client account records and building relationships.
With a goal of improving client service, the Tax Resolution Center allows day-to-day activities to be completed in a streamlined, hassle-free process. The Tax Resolution Center facilitates a more direct link between Lothamer's team of skilled professionals and their clients.
The online portal's advanced tools allow Lothamer team members to identify opportunities for resolution that other tax resolution firms may overlook. The
Tax Resolution Center
is one of the first of its kind, and allows Lothamer to work faster and more accurately for their clients, saving them time and extra expenses.
With the introduction of the Tax Resolution Center, Lothamer can now offer levels of accountability and transparency in the resolution of client cases that surpass those of competitors.
Important client information and account details are presented to portal users with a sleek and organized layout. Portal users gain 24/7 access to the status of their case, one-on-one access to their case manager and team of tax resolution professionals, and access to necessary downloadable forms.
Twenty-Four/Seven access to the portal will help Lothamer clients stay informed with the latest updates and advancements in their cases. Real-time status updates and reminders let clients know when action has been taken on their case and what is needed from them in order to resolve their case as quickly as possible.
The online tax resolution center still maintains a very high level of confidentially. Clients should feel free to discuss the status of their case using the portal knowing that their information is always protected. Only the client and Lothamer's tax resolution team members can access individual client cases using the portal.
"The Tax Resolution Center will allow us to improve the quality of tax services we provide our clients," said Jesse Lothamer, President of Lothamer Tax Resolution.
"We like to think of the Tax Resolution Center as a Facebook profile page for our clients. We can now interact with them and share news about their account in a way that no other firm can," said Lothamer.
Lothamer has over 30 years of experience in
IRS tax settlements
and negotiations. Lothamer has helped thousands of clients settle their tax problems with the IRS and State of Michigan. With office locations across Michigan, Lothamer continually provides their clients with comprehensive solutions for a wide variety of tax problems.