AAA T.L.C. Provides the Best in Home Patient Care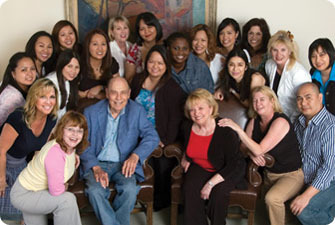 Ways that AAA T.L.C. provides the best in home patient care.
With services offered throughout the Los Angeles area, Absolutely Always Amazing Tender Loving care, a refreshing addition to the home care service industry, provides excellent caregiving to all those in need of living assistance. With nurses and caregivers of every expertise, AAA T.L.C. can provide home care to all ages.
Depending on the circumstance, the nurses and caregivers at AAA T.L.C. are available anywhere from one to 24 hours per day, and can be available every day of the week. If necessary, live-in companions or nurses are also a possibility through the agency.
Not only does AAA T.LC. work with private individuals, the agency also works with hospitals to provide specialized home care for those who require care after being discharged from the hospital. Depending on the circumstance, AAA T.L.C. will also provide nurses to hospitals that need staff for those patients who require extra care.
For more information on the great home care services offered by AAA T.L.C., please visit the website at
www.aaatlc.com
.
About AAA T.L.C. – As the name indicates, the main goal of AAA T.L.C. is to provide amazing, loving service for those in need of home care. Too many home care services are poorly run and do not provide the tender loving care that convalescents or the infirm require. Based in Los Angeles, AAA T.L.C. provides home care services to almost anywhere in the Los Angeles area.