Manufactured Duct & Supply Inc. Stands Ready to Serve Metro Atlanta, the Southeast and Beyond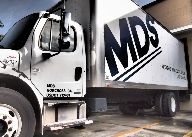 Georgia-based MDS — Manufactured Duct and Supply — is expanding to serve the entire Atlanta metro area, the greater Southeast and beyond, with air distribution supplies for all HVAC need: heating, ventilation, and air conditioning.
Originally based in Norcross, Georgia, the company expanded after its 1995 founding to two locations serving the metro Atlanta area, in Doraville, and Duluth, Georgia. A virtual "one-stop shop" for regional residential and light-commercial HVAC needs, MDS provides ventilation and heating products, wholesale HVAC supplies, as well as both custom manufactured duct board.
MDS also offers hardware, tapes and adhesives, refrigerants, thermostats, drainage supplies, and more and offers same day delivery of critical supplies, with walk-ins welcome!
While everyone likes to anticipate their heating, cooling, ventilation and drainage needs, recent weather extremes reveal that life can also be full of surprises. Make sure your residence and business aren't caught off guard, and contact MDS today at
www.mdshvac.com
or (770) 263-8688.
About MDS
Founded in 1995, MDS — Manufactured Duct and Supply — has grown to two newer locations serving the great Atlanta metro area. In addition to carrying all notable manufacturers of HVAC equipment, MDS also offers custom duct board systems at affordable prices, scaling up from single story units to high rise projects. For more information on their custom work, or any of their products, contact the Doraville location at (770) 263-8688
Email Manufactured Duct & Supply