McLean & Partners Announces Client Services That Include In-House Stockbrokers and Equity Research Analysts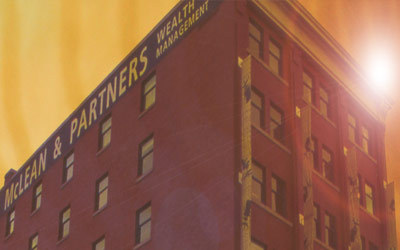 McLean & Partners is a private wealth management company based in Calgary that specializes in private asset management and dynamic investment services and strategies. Respected as a leader in investment advisory services, McLean & Partners offers a range of client services that includes in-house stockbrokers and equity research analysts.
McLean & Partners focuses on high quality bonds and preferred shares, as part of a conservative strategy, and concentrates most investing decisions in large cap dividend paying stocks. With an awareness of market trends and industry guidance, McLean & Partners works to lower clients' overall risk, while aiding in performance goals and wealth management. We understand how investment plans can be influenced by personal and family priorities, and are proud to provide assistance with estate planning, education funding and other big decisions, through our strong strategic alliances.
Committed to "building Canada's most respected wealth management company," the teams at McLean & Partners are seasoned in financial planning and investing, providing a strategic focus on client privacy and service. Our team of experts is sensitive to the recent volatility in the markets, and works to select investment strategies that demonstrate the right risk/reward tradeoff for every family and individual. At McLean & partners, we can help you manage your money, investments and assets, through personalized support and planning. Our clients are the central focus of our business – we are proud to be a part of the Calgary community — and we strive to provide you with a world-class experience. For more information, please visit
http://guest.mcleanpartners.com
Member CIPF