Terracotta BigMemory Wins 2012 Big Data Technology Top Innovator Award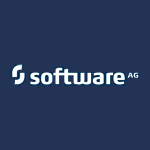 Terracotta Inc., a wholly-owned subsidiary of Software AG (
http://www.softwareag.com
), Germany, announced that its flagship offering, BigMemory, the industry's leading in-memory big
data management solution
, has won the 2012 DataWeek Award for Top Innovator in the "Big Data Technology" category. Terracotta BigMemory was awarded this distinction for its innovation in data management, which is just one of many categories DataWeek monitors. As an award winner, Terracotta will also present at DataWeek 2012, the largest data-centric conference and festival in the nation taking place September 22-27 in San Francisco.
"We are happy to recognize Terracotta among the best talent in the industry today," said Geoff Domoracki, CEO of DataWeek. "In an information economy, data is the new capital. Corporations are unlocking the value in their terabytes of data, city governments are opening up their city data for public use, and thousands of 'data startups' are building on top of emerging social data feeds. We succeed in business, technology, and society when we join a new ecosystem of data feeds, data infrastructure, data technologies and data markets."
Terracotta BigMemory provides a simple, snap-in solution that easily integrates into existing IT environments to deliver immediate business value. It unlocks the value in big data by maximizing the use of inexpensive memory (RAM) to deliver a comprehensive solution for real-time access to massive amounts of business data, delivering up to 1,000 times faster access to terabytes of data than any other technology.
"We are very proud to have DataWeek name BigMemory the top innovator in big data," said Gary Nakamura, general manager of Terracotta. "We know that the explosion of big data volume, velocity and variety creates business challenges that legacy platforms simply cannot address. This award validates BigMemory's industry leadership as a significant improvement in big data management. By delivering performance at terabyte scale, our innovations continue to create real business opportunities for our customers."
About Software AG
Software AG is the global leader in Business Process Excellence. Our 40 years of innovation include the invention of the first high-performance transactional database, Adabas; the first
business process analysis
platform, ARIS; and the first B2B server and SOA-based integration platform, webMethods and pioneering Big Data technology with Terracotta.
We offer our customers a variety of end-to-end solutions delivering low Total-Cost-of-Ownership and high ease of use. Our industry-leading brands, ARIS, webMethods, Adabas, Natural, CentraSite, Terracotta and IDS Scheer Consulting, represent a unique portfolio encompassing: process strategy, design, integration and control; SOA-based integration and data management; Big Data management; process-driven SAP implementation; and strategic process consulting and services.
Software AG had revenues of €1.1 billion in 2011 and has more than 5,500 employees serving about 10,000 enterprise and public institution customers across 70 countries. Our comprehensive software and services solutions allow companies to continuously achieve their business results faster. The company is headquartered in Germany and listed on the Frankfurt Stock Exchange (TecDAX, ISIN DE 0003304002 / SOW).
Software AG - Get There Faster