RadioShack and Cricket Communications, Inc. Team Up to Launch RadioShack No-Contract Wireless Service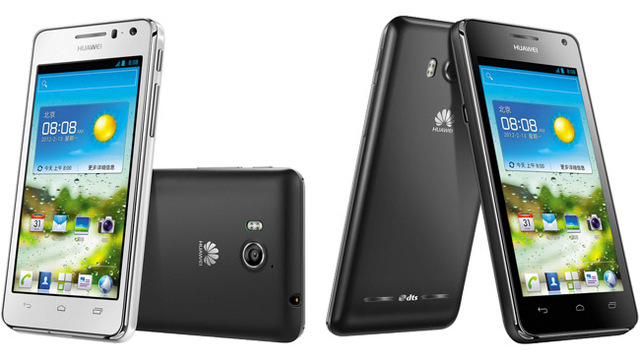 FORT WORTH, Texas and SAN DIEGO —- RadioShack Corp. (NYSE: RSH), a leading mobile authority and national retailer of innovative technology products, services and accessories, and Cricket Communications, Inc., a leading provider of innovative and value-driven wireless services, and a wholly-owned subsidiary of Leap Wireless International, Inc. (NASDAQ: LEAP), announced today the launch of RadioShack No-Contract Wireless powered by Cricket. The line of
no-contract cell phones
will be available to mobile customers at RadioShack stores nationwide beginning tomorrow.
This strategic collaboration represents a new choice in mobility and illustrates how both RadioShack and Cricket are dedicated to providing the right phones, the right features and the right plans to meet their consumers' needs. It brings together the convenience and mobility expertise that RadioShack is known for, with the great value and best-in-class wireless services that Cricket delivers. With a choice of plans that feature nationwide coverage with no contracts, the new RadioShack No-Contract Wireless powered by Cricket gives consumers yet another option for staying connected wherever they go.
RadioShack No-Contract Wireless Phones
The RadioShack No-Contract Wireless line-up will include some of the
hottest smartphones on the market
as well as a well-equipped feature phone, offering all the connectivity, productivity and entertainment consumers are looking for in a mobile device.
Two phones – the Huawei Mercury Ice and the Huawei Pillar – are available in-store starting this week, with two additional phones expected to be available by the end of September.
The Huawei Mercury Ice is available tomorrow and is exclusive to RadioShack for the next 30 days. At $149.99, it's a serious multitasker with a fun side. The Android 2.3 phone is powered by a 1.4 GHz processor, and its scratch-resistant 4-inch FWVGA screen displays crystal clear pictures and videos shot with the 8MP camera or camcorder. With Muve Music® included in the $50 a month unlimited data plan, the phone delivers unlimited song downloads, ringtones and ringback tones.
Value priced at $39.99 with service plans that start at only $25 a month, the Huawei Pillar is the ideal feature phone for consumers who find themselves texting to stay in touch. The Pillar is a compact device with a full QWERTY keyboard and mobile Web access to keep consumers connected while on the go. And with the phone's built-in camera, consumers can snap and share pics of where they are and what they're doing anytime.
"Mobility is about choices at RadioShack, and we are pleased to announce our newest choices with RadioShack No-Contract Wireless powered by Cricket," said Allen McClard, vice president of mobility for RadioShack Corp. "As a leader in the mobility category, RadioShack knows that each consumer is looking for something different when it comes to their mobile phone, and RadioShack No-Contract Wireless is part of our promise to continue to evolve in the wireless space to meet those needs."
Get Your Muve Music on With RadioShack No-Contract Wireless
Available on all RadioShack No-Contract Wireless smartphones is Cricket's Muve Music, the only
music service designed specifically for mobile phones
. Muve Music offers unlimited full song downloads from a catalog of millions of songs – all included in the wireless plan at no additional cost. The unique music service features fast downloads and high-quality audio for listening to your favorite music on your no-contract smartphone.
RadioShack No-Contract Wireless smartphones are the only Muve Music phones that come bundled with an 8GB SanDisk memory card, allowing consumers to store up to 6,000 songs, as well as pictures and videos, on their device.
"We're pleased to join with RadioShack to deliver high-quality,
no-contract wireless services
including our award-winning Muve Music service," said Robert Young, executive vice president, field operations for Cricket. "Now RadioShack customers can experience Muve Music and the unlimited music platform it provides on their phone. Wireless customers are looking for top-quality devices, service plans that fit their needs and entertainment, all at a great value, and we're pleased to help bring these products to RadioShack customers."
Service Plans Powered by Cricket
RadioShack No-Contract Wireless will offer a selection of service plans for its feature phone and smartphones, giving consumers options and choices on the phone and service plan that best meet their needs. Feature phone plans start at $25 a month for 300 minutes plus unlimited messaging and Web access. For customers looking to increase their voice minutes, the $35 a month service plan offers 1,000 minutes plus unlimited messaging and Web access.
Smartphone plans start at $50 a month and include unlimited data (1GB at full-speed), unlimited minutes and domestic text messaging plus unlimited music with Muve Music. For users needing even more data flexibility, a second service plan offers unlimited data (2.5GB at full-speed), with unlimited minutes and international text messaging plus unlimited music with Muve Music, for $60 a month.
RadioShack (NYSE: RSH) is a leading national retailer of innovative mobile technology products and services, as well as products related to personal and home technology and power supply needs. RadioShack offers consumers a targeted assortment of wireless phones and other electronic products and services from leading national brands, exclusive private brands and major wireless carriers, all within a comfortable and convenient shopping environment. RadioShack employs approximately 34,000 people globally, including a team of friendly and helpful sales experts who have been recognized for delivering the best customer service in the wireless industry. RadioShack's retail network includes approximately 4,700 company-operated stores in the United States and Mexico, 1,500 wireless phone centers in the United States, and more than 1,100 dealer and franchise locations worldwide. For more information on RadioShack Corporation, please visit
www.radioshackcorporation.com
; to purchase items online, please visit
www.radioshack.com
. RadioShack is a registered trademark licensed by RadioShack Corporation.
About Cricket
Cricket is the pioneer and leader in delivering innovative value-rich prepaid wireless services with no long-term contracts serving approximately 6 million customers. Cricket offers wireless voice and mobile data services over the latest, high-quality, all-digital 4G (LTE) and 3G CDMA wireless networks. In 2011, Cricket launched its award-winning Muve Music® product, the first music service designed for a wireless phone that now has more than 600,000 customers. Cricket's innovative products and services are available at Cricket branded retail stores, dealers, national retailers and at
www.mycricket.com
. For more information about Cricket, please visit
www.mycricket.com
.
Android is a trademark of Google, Inc.
Email Cricket Communications