"I Love Italy" Off-Season Vacation Deals Being Offered by Central Holidays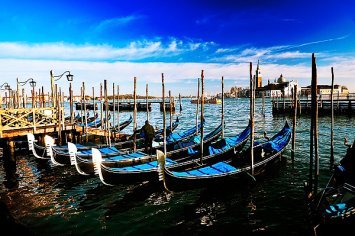 See Italy with amazing deals from Central Holidays.
Central Holidays, a leading tour operator to Italy and the Mediterranean, has just posted a special "I Love Italy" off-season tour package. Choose form 7 days and 5 nights in Rome or 10 days and 8 nights in Venice, Florence and Rome. The off-season deal includes roundtrip airfare from JFK international airport.
The off-season in Italy is one of the best times to visit for a variety of reasons. Autumn is the harvest season in Italy, Italian food and wine festivals, chestnuts, chocolates, and wines are celebrated throughout. Autumn is also the beginning of Opera season among Italy's word-famous Opera Houses. There are also fewer tourists which means less waiting times for famous attractions.
Central Holidays is offering their "I Love Italy" vacation package ay very low rates. A package includes stays at first class hotels, daily breakfast buffets, Round trip air transportation from JFK International Airport, land transportation, hotel transfers and a variety of optional day trips and guided tours.
To find rates and more information about the "I Love Italy" Off-season tour packages, visit Central Holidays website at
www.centralholidays.com
. You can call 1-800-539-7098 to request a travel brochure or get a quote. Also read their travel blog, like the company on Facebook or follow their twitter @centralholidays for more deals and current travel information.
About Central Holidays
Based in Moonachie, New Jersey, Central Holidays has been specializing in European vacation tours for almost 40 years. Central Holidays offers a variety of travel packages and cruises created in partnership with quality hospitality businesses all over Europe. Ensuring travelers receive the best of what Europe has to offer.