SalesPortal Reports Up to 35% Customer Opt-in Rates, 17% Lead-to-Sale Conversion Rates for Marketers through its Partnership Networks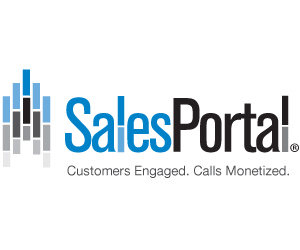 SalesPortal (
http://www.salesportal.com
), the first partnership marketing network for enterprises with contact centers, today reported H1 2012 results that show that companies marketing products through the SalesPortal platform are experiencing lower cost of customer acquisition rates and higher
opt-in rates
compared to other "traditional" lead generation media choices. Up to 35 percent of all consumers who are presented with an offer through the SalesPortal network agree to be transferred to a marketing partner.
SalesPortal enables marketing professionals to dramatically lower their cost of customer acquisition by partnering with companies that provide relevant products and services. This relevancy, coupled with the live phone call-transfer system, is a key factor in the reported higher conversion rates. SalesPortal is a cloud-based solution with the functionality to match up partner companies, create and manage campaigns, present relevant end-of-call offers to the agent desktop and transfer calls to partner contact centers.
In addition, companies using the SalesPortal partnership network have reported:
15-25 percent lead-to-sale conversions
Up to 25 percent reduction in cost of customer acquisition compared to previous media spends
"Callers to contact centers are opting in for products and services at key moments in their decision-making processes because they receive relevant offers at the right time. This is creating an intended higher lead–to-sale success rate for SalesPortal network companies," said Saurabh Khetrapal, SalesPortal's co-founder and CEO. "Leading companies in financial services, home services, automotive and travel and leisure are recognizing the tremendous marketing,
customer acquisition
and revenue generation opportunities with SalesPortal."
For example, a leading home exercise equipment company chose to partner with a brand-name provider of weight loss meal plans because the products are relevant and complementary.
The fitness equipment vendor reported a 10.2 percent opt-in rate on customer service-related calls, a 17 percent lead-to-sale conversion rate and received more than 8,800 calls in three months. The diet supplement contact center that provided the calls generated nearly $140,000 in revenue during the three-month campaign by transferring more than 26,000 calls to the fitness equipment vendor and other participating partners.
Results like these being reported by SalesPortal partnership campaigns are driving greater interest in call-focused advertising. According to a 2011 Forrester report, Call Focused-Digital Advertising:
63 percent of marketers that are not using call-focused advertising said they'd be likely or very likely to spend budget on call-focused advertising if phone call leads were shown to have greater sales conversions.
73 percent of marketers that currently use digital advertising to drive calls would increase spend if call-focused advertising were available in more channels than just search.
About SalesPortal
SalesPortal is the first
partnership marketing network
for enterprises with contact centers. The patented cloud-based technology enables companies to engage customers with relevant end-of-call offers in sales and service contact centers. Leading global brands use the platform as a core component of their customer engagement and customer acquisition strategies. Marketing and contact center executives adopt SalesPortal as an incremental revenue source and an extension of existing marketing partnership programs. SalesPortal has been recognized for its innovation by a number of organizations, including the Red Herring Top 100 Americas Award, the Direct Marketing Association Innovation Award and the ATA Technovation Award. For more information, visit
www.salesportal.com
.