ABCInCA.com Releases List of Remodeling Tips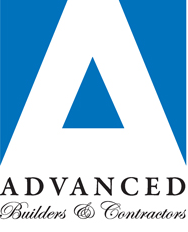 Comprehensive list of tips helps home and business owners get the most from their remodeling projects.
Tarzana, CA - Advanced Builders and Contractors has announced the release of its guide to remodeling tips and hints, designed to help customers understand their options and get the most out of their remodeling projects. From choosing between paved and gravel driveways to how to calculate the required length of a straight staircase, the guide contains a wealth of information developed from the company's extensive knowledge and experience.
ABCinCA.com helps customers save valuable time and money by customizing each project to the customer's specific needs. This offers flexibility and versatility that a one-size-fits-all approach to construction lacks, and ensures that each project flows smoothly, on-time and on-budget. The remodeling tips offered on the site helps to further reduce any potential delays by helping customers fully understand the options available to them and how best to choose between different choices.
"Unlike many contractors that seem intent on maintaining an air of secrecy, we want our customers to have a full understanding of every aspect of their projects," says a representative of Advanced Builders & Contractors. "By adding the remodeling guide to our site, we hope to help our customers and site visitors make informed decisions about their construction projects."
For more information about ABCinCA.com and to view the remodeling tips guide, visit
http://www.abcinca.com
.
About: For more than 20 years, ABCinCA.com has been serving the Los Angeles metro area as a licensed residential and commercial general contractor. With extensive experience in construction projects of all sizes, the company's team-of-expert-craftsman, are dedicated to delivering quality, reliability and affordability.
Advanced Builders & Contractors
19528 Ventura Blvd. #120 Tarzana, CA 91356
Toll Free 888-930-1030
Email Advanced Builders & Contractors