Perpetual: Appointment of Craig Ueland and Sylvia Falzon as Directors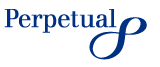 Perpetual Limited
(Perpetual) today announced the appointment of Craig Ueland and Sylvia Falzon as Non-executive Directors.
Craig Ueland spent 25 years at Russell Investment Group, most recently as global President and Chief Executive Officer. Other leadership positions with Russell included his tenure as Chief Financial Officer, Chief Operating Officer and Managing Director of International and Australasia. His appointment is effective 25 September 2012.
Sylvia Falzon has worked in the financial services industry for over 27 years and during that time has held senior executive positions responsible for institutional and retail funds management businesses both domestically and internationally. More recently, she was Head of Business Development at Aviva Investors Australia and was previously Partner at Alpha Investment Management and Chief Manager International Sales & Service at National Mutual Funds Management. She currently is a Non-executive Director on the Governing Board of Cabrini Health, a member of Museums Board of Victoria and serves as Chairman of the Cabrini Foundation. Her appointment will be effective 20 November 2012.
Peter Scott, Chairman of Perpetual, said he was delighted that Perpetual had been able to attract such talented financial services executives to the Board.
"Both Sylvia and Craig bring substantial investment, strategic and wealth management experience to the Perpetual Board. Craig's knowledge as an asset and fund manager, overseeing sizable global growth at Russell and its related entities, will be invaluable. Equally valuable will be Sylvia's experience in stakeholder alignment and business development," Mr Scott said.
About Perpetual
Perpetual is an independent
financial services
group operating in funds management, financial advisory and
superannuation
provider. Our origin as a trustee company, coupled with our strong track record of investment performance, has created our reputation as one of the strongest brands in financial services in Australia.
Email Perpetual Australia