Finding Cheap Hotels in Singapore Made Easy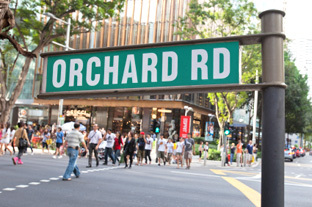 A brand new website, BudgetHotels.sg, has been launched to help budget-conscious travellers to find
cheap hotels in Singapore
from US$50 per night.
This user-friendly website offers a comprehensive listing and reviews of
budget hotels near Orchard Road
shopping belt, Chinatown and MRT stations. Besides hotels listing, the new website also offers tips and suggestions to major sightseeing attractions and shopping malls.
Despite the current continued recession, the travel industry has continued to remain unabashed. A product of the economic downturn, cheap travel has been the driving force for the travel industry.
According to statistics from Singapore Tourism Board (STB), Singapore received 13.2 million visitors in 2011, a 13% year-on-year increase. It is forecasted that visitor arrivals will reach 14.5 million in 2012. Singapore's appeal as a lifestyle destination – with diverse shopping, dining, entertainment and heritage offerings – as well as new tourism offerings F1 Singapore Grand Prix, Gardens by the Bay and River Safari have cemented Singapore's position as a top tourist destination.
Driven by strong demand from tourist arrivals, hotel rates are increasing. The average hotel room rate in Singapore costs more than US$200 per night. According to the Q1 2012 Report published by the STB, the average room rate stood at S$258(US$205), a year-on-year increase of 11%. The luxury and upscale tier posted a double-digit growth.
Recent reports also highlighted frequent grouses of travellers to Singapore of having difficulty finding cheap hotel rooms, value-for-money hotel deals and promotions.
"Last year, I invited some of my best friends from overseas to visit Singapore but none of them came. I find it strange and upon my insistent questioning, they embarrassingly told me that they could hardly afford the expensive hotel rooms here for their five days stay", said Danny Lee, an ardent traveller, who eventually created the website, BudgetHotels.sg to help discerning travellers.
With this specialised website, Singapore will not be an expensive city to visit after all.
For more information, please visit
http://www.budgethotels.sg
About BudgetHotels.sg:
BudgetHotels.sg is a travel guide website specializing in Singapore budget hotels listing with reference to train stations proximity. Beside budget hotel reviews, you will also find travel tips on places of interests, hidden shopping gems, local food haunts and etc. to make the your stay a uniquely Singaporean one.
Contact: