Boundary Equipment to Attend MINExpo 2012 in Las Vegas - September 24-26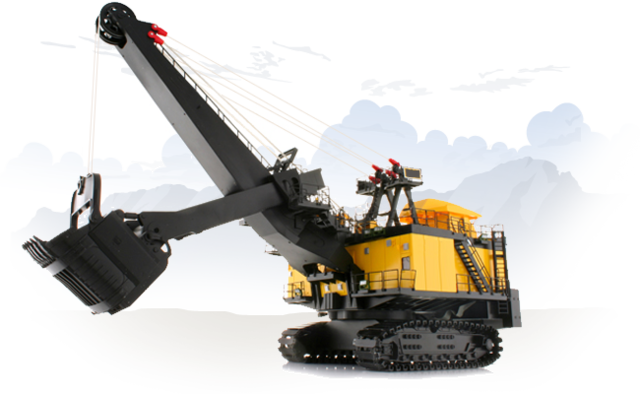 Boundary Equipment
, a world leader in mining equipment parts, will attend MINExpo International 2012 – the 2012 World Mining Congress in Las Vegas from September 24-26, 2012. Boundary Equipment has been attending MINExpo International since the 1980's. The Boundary team welcomes friends and visitors to drop by and learn about their best-in-class range of Boundary Branded Products (BBP).
Boundary Equipment will be located at Booth #2966. Specializing in the engineering and manufacturing of mining replacement parts, Boundary has developed an outstanding reputation for producing millimeter-perfect parts. MINExpo 2012 gives mining management and maintenance professionals the chance to meet the highly qualified team that provides engineering support and experienced service for those products. After all, warranties are only as good as the people behind them, and Boundary product warranty claims remain among the very lowest in the wear parts industry.
Boundary's expertise is not strictly limited to mining, but also includes a broad range of smelter and processing plant products, particularly the proprietary ladle and feeder pan designs. BBPs encompass product-based enhancements to operational safety and efficiency, such as Posikeepers, hydraulic steps, recyclable drive tumblers, cast or forged inserts. Whether they are mining wear parts, downstream, or other commercial applications, Boundary's capabilities are strong.
At MINExpo 2012, Boundary Equipment will demonstrate and explain the superior nature of its replacement parts, a 32 year legacy of some of the best in the business, all engineered and manufactured in-house. Their recognizable blue Boundary Branded Products, comprise a very thorough database of replacement parts, to meet almost any mining wear parts requirement, irrespective of who the OEM is. Boundary Equipment professionals will be manning the booth to answer questions about BBP products and guarantees, and perhaps more importantly, to ask mining managers and professionals how to best incorporate BBPs into a successful operation, for maximum performance, with minimum downtime.
Visit Boundary Equipment at Booth #2966 to talk about mining wear parts, BBPs, and any other requirements or challenges. Boundary staff are an approachable and dedicated group, always happy to discuss Boundary Branded Products with MINExpo attendees.