Vinyl Concepts Provides Vinyl Fencing Options for The Winter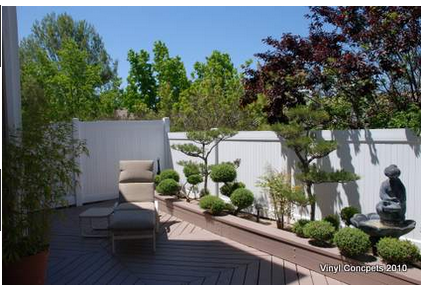 The benefits to having vinyl fencing to help protect your perfect fence against the harsh winter weather.
With winter just around the corner it is time for homeowners to prepare their yards for colder weather. By installing vinyl fencing by Vinyl Concepts, you can get the perfect fencing in your yard without worrying about damage from harsh weather or moisture.
With a vinyl privacy fence or an enclosure for your pool area, you are able to add security for your property as well. Vinyl fencing never needs to be treated or stained and will not warp from moisture the way wooden fences will. For those with the environment on their mind will feel great knowing that vinyl fencing is made from durable, eco-friendly materials that can be recycled.
When the weather turns cold, your fencing will stay strong and you will have a beautiful fence in your yard that will not crack, split or twist. This saves you money on maintenance and repair costs later on.
Getting a new fence or patio cover now allows you to have it installed and ready to use before the fall and winter months come. You can enjoy your patio, deck and yard and not have to worry about your fencing falling apart or needing major repairs.
Vinyl Concepts can fabricate its fencing products to meet any style. These long-lasting products will stand the test of time and be resistant to normal wear-and-tear so they will last. Vinyl fences are also great options for homeowners that have limited time for maintenance of their fencing and are looking for options that are hassle free.
In addition to vinyl fencing options for your home, Vinyl Concepts also manufactures and installs patio covers, gates, decking and railings, gazebos and more.
About Vinyl Concepts: Vinyl Concepts is a manufacturer and installer of vinyl fencing products based in Thousand Oaks, CA, with another division in Torrance. President and CEO Rick Stull has been in the fencing business for over 25 years and is committed to excellent service and products for customers' fencing needs. For more information please visit
http://vinyl-concepts.com/