South Coast MedSpa Updates Website for San Diego / Los Angeles Cosmetic Patients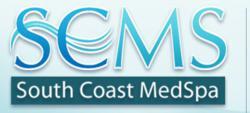 South Coast MedSpa is pleased to announce an update of their website SouthCoastMedSpa.com that will make it easier for current and prospective patients in San Diego and Los Angeles to learn more about the many procedures offered at their practice. SouthCoastMedSpa.com features a simple, intuitive design that makes it easy for visitors to find the information they are looking for regarding the many procedures offered at South Coast MedSpa, including laser hair removal, laser tattoo removal and laser acne scar removal. While browsing through the website, users will discover comprehensive information on each laser procedure, as well as before and after photo galleries and educational videos. By comparing the before-and-after photos, prospective patients can learn what results can be expected following a laser treatment at
South Coast MedSpa
.
SouthCoastMedSpa.com also has more helpful features, including the ability to translate the site into various languages. Directions to the many South Coast MedSpa office locations in Southern California are readily available and prominent on the site. If patients would like learn more about South Coast MedSpa, they are encouraged to use the convenient contact form located on each page of the website.
About South Coast MedSpa
South Coast MedSpa is a top provider of advanced laser treatments and
medical spa treatments in Southern California
. Over the years, they have helped many patients achieve their aesthetic goals, including
Los Angeles laser hair removal
,
San Diego laser acne scar removal
and
Los Angeles laser tattoo removal
. Since their inception, SCMS has performed more than 100,000 treatments for patients seeking to remove unwanted hair, scars and tattoos and correct other cosmetic skin problems. South Coast Medspa has 4 locations that serve the cosmetic needs of patients across Southern California, including facilities in Los Angeles, La Jolla, Orange County and San Diego.
Please contact South Coast MedSpa for a no-obligation consultation at 1-877-650-7267 or by visiting
www.southcoastmedspa.com
.