FlightScope X2 Arrives on Smart Phones and Tablets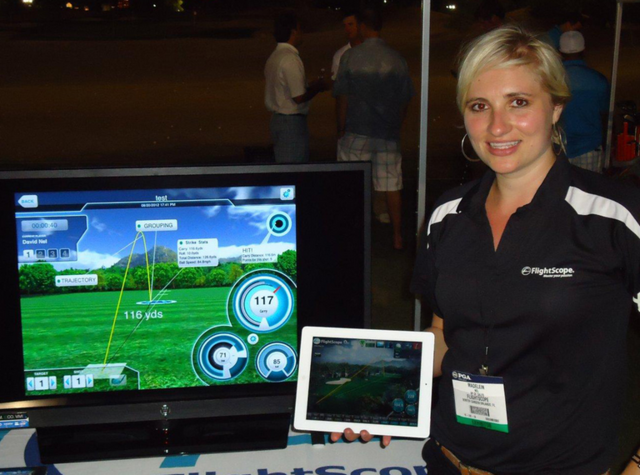 The newest version of FlightScope, the golf ball tracking software produced by EDH, is available for use on smart phones and tablets, which is a huge step up from the initial version of the software. With the added convenience, FlightScope X2 is easier to use for coaches trying to train golfers to develop healthy swings.
The FlightScope X2 is also battery powered, with a battery life of up to 10 hours, allowing for long days of active training out on the course. With WiFi capability, an alignment camera, and motorized feet, this is the most technologically advanced form of golf training aid out on the market.
With proven 3D Doppler tracking technology, the FlightScope X2 can measure any number of factors from a single golf shot, ranging from ball speed, to launch angles, to side or backspin. Outside of the balls themselves, the software also allows you to measure your club head speed, attack angles, and the face angle of the club itself, so you can perform detailed diagnostic analysis of your swing.
If you would like to learn more about golf swing analysis software and FlightScope, go to
www.flightscope.com
.
About FlightScope – FlightScope, in either of its versions, has been used by golf fitters, instructors, tour players, and private players alike to help them refine swings and improve golf games. EDH, the maker of FlightScope, is at the forefront of Doppler radar technology, and is constantly looking to advance further into the field of sports to help golfers, bowlers, tennis players and more become experts at their craft.