GreenRope Integrated Software Provider for SMBs Launches Monthly Marketing Meetups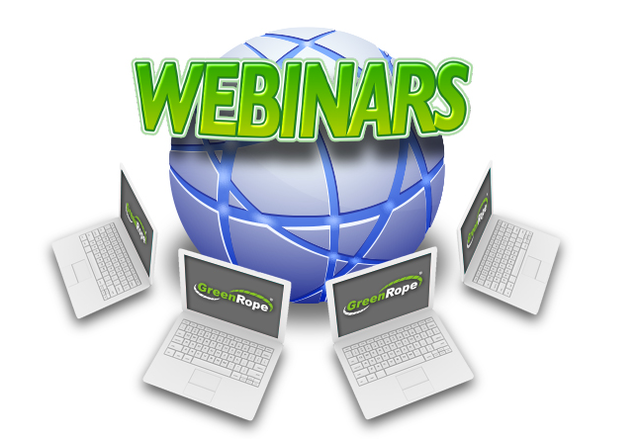 SAN DIEGO – September 19, 2012 – GreenRope, the cloud-based, integrated software platform devoted to helping SMBs run their businesses more efficiently for less money and greater ROI, announced the launch of its semi-monthly Marketing Meetups. These online webinars are aimed at helping their customers better understand the GreenRope platform, as well as discussing online marketing strategies.
"With our new Marketing Meetups, business owners using our platform get to virtually meet and discuss their implementation with two of our dedicated support team members," said Lars Helgeson, founder and CEO of GreenRope. "Building deeper relationships with our customers and offering them superior customer service options ensures the increased chances for our customer's success and customer retention."
The twice-monthly Marketing Meetups include:
Intimate live discussions with two of GreenRope's senior support staff
Q&A section allowing participants to ask questions about the platform, its features and implementation
Online marketing tips and tricks to give our customers an business advantage when developing a marketing campaign
Insight into new and upcoming GreenRope features and how you can use them
Customer service is key to customer satisfaction and retention. GreenRope's Marketing Meetups offer another avenue for their customers to build relationships and further highlights their commitment to helping SMBs succeed in today's competitive market.
GreenRope was founded by Lars Helgeson, who saw the need to make running a small to mid-sized business easier and more efficient. GreenRope's mission is to resolve the challenges of managing business operations by providing a cloud-based integrated business operating system that is effective, affordable, and user friendly. GreenRope streamlines key operations, including e-commerce and accounting, CRM, email marketing, calendaring, websites, events, social media and more, into one easy-to-use platform. By using GreenRope, companies can reduce their marketing and CRM software expenses by an estimated 80%. GreenRope's affordable plans start as low as $25/month. Visit
www.greenrope.com
for more information.