San Francisco Bay Area LASIK Practice LaserVue Eye Center Upgrades Website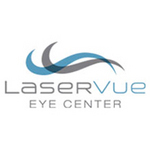 Dr. Jay Bansal and the staff at LaserVue Eye Center are pleased to announce the launch of their updated laser vision correction website located at
www.laservue.com
.
The latest version of the website offers more comprehensive information about the technology and treatments offered at LaserVue Eye Center in the San Francisco Bay Area. The goal of the website updates is to give patients the information they need to feel comfortable about their decision to undergo vision correction surgery and to encourage them to contact experienced surgeon Dr. Bansal. Changes have also been made to make the practice more visible in all of the communities served, including San Francisco, San Jose, Santa Rosa and Walnut Creek.
Potential Bay Area /
San Jose LASIK
patients who visit the practice's website will find a wealth of information on all of the procedures offered, including LASIK, iLASIK, dry eye treatment, glaucoma treatment and
cataract surgery in San Francisco Bay Area
. Before making an appointment, patients can educate themselves on the risks, benefits and overall process of each refractive procedure. Website visitors can also view biographical information about the physicians and staff of LaserVue Eye Center, including medical director Dr. Jay Bansal.
Other features of the updated website include patient testimonials, videos detailing some of the most popular procedures, and reviews from around the Internet from patients who have received treatment at LaserVue Eye Center. Potential patients can also conveniently request a consultation online, view information about each practice location and learn about financing and payment options. All of this information is meant to supplement the high-quality in-office experience that LaserVue Eye Center patients have come to expect.
About LaserVue Eye Center
LaserVue Eye Center is a renowned eye care practice serving patients throughout the San Francisco Bay Area. Led by experienced ophthalmologist Dr. Jay Bansal, the practice has helped more than 20,000 patients achieve clear vision through the use of advanced vision care procedures. Some of the patients treated more often include
Santa Rosa cataract surgery
, LASIK and iLASIK patients. LaserVue Eye Center is pleased to provide for all of the vision correction needs of Santa Rosa, San Jose, San Francisco and
Walnut Creek laser eye surgery
patients. To learn more or to
schedule a free consultation
, contact the practice at 1-800-527-3745.