NationalDebtRelief.com Launches Debt Settlement Affiliate Program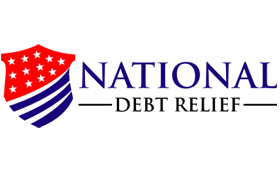 NationalDebtRelief.com, the nation's premier debt settlement company, is pleased to announce the launch of an exciting new affiliate program. Among the most competitive in the country, this program promises to revolutionize the American debt consolidation industry and create a substantial revenue stream for enterprising affiliates in the process.
National Debt Relief pays its affiliates $25 for every qualified lead generated. For affiliates to be paid, each lead merely has to fill out the free, no-obligation quote request form and demonstrate that they have more than $10,000 in unsecured debts.
With over 100,000 satisfied current and former customers, NationalDebtRelief.com already enjoys high visibility and an excellent reputation. Its new affiliate program promises to increase its reach even further and draw more struggling American consumers into the fold.
In fact, National Debt Relief currently operates in 42 states across the country and serves nearly 90 percent of the national population. Among American debt relief providers, that kind of reach is second to none.
The only states from which the company doesn't accept leads are Kansas, Connecticut, Georgia, South Carolina, Oregon, Washington, West Virginia and Vermont.
National Debt Relief also enjoys a stellar reputation among its peers. It is a member of the American Fair Credit Council, an industry group dedicated to providing excellent customer service and honest results for families struggling with debt.
The company's debt relief method costs less than debt consolidation loans, credit counseling and bankruptcy. It may also take less time and create fewer credit-related complications. Many of NationalDebtRelief.com's customers find themselves enjoying a debt-free lifestyle within just a few short years of beginning the debt settlement process.
Prospective affiliates can apply in 60 seconds or less (
http://www.nationaldebtrelief.com/affiliate-program/
). Since the company demands only one required form and answers to just a few easy-to-answer questions about marketing strategies, the approval process is fast and transparent.
To bring in leads, affiliates can mention that debt settlement works for unsecured debts like credit card bills, medical bills, business debts, personal lines of credit or loans, and collections and repossessions of various assets.
Debt settlement can't help clients dealing with unpaid-tax disputes, past-due auto or home loans, court judgments, outstanding utility bills, or other forms of unsecured debt.
Unlike some other marketing-affiliate programs, National Debt Relief's program offers affiliates an additional money making opportunity. On top of the $25 qualified-lead referral bonus, affiliates may earn a 12 percent override on the commissions of any marketers that they refer to the company. In other words, they may earn commissions on their own leads as well as the leads of their junior affiliate partners.
National Debt Relief enjoys a fruitful partnership with ShareASale, one of the nation's best affiliate-marketing network. Potential affiliates who already work with ShareASale may sign up for NationalDebtRelief.com's program using their existing account -
http://www.shareasale.com/shareasale.cfm?merchantID=43003
For those who do not, the signup process is painless. Potential affiliates are encouraged to invest in a top-level domain and use professional web-publishing software to ensure compatibility with ShareASale's quality standards.
With NationalDebtRelief.com's help, struggling borrowers across the country have reduced their collective debt burden by millions of dollars. Unlike credit counseling and debt consolidation lending, debt settlement actively reduces the principal balances on its users' outstanding unsecured debts. Compared to bankruptcy, its deleterious effects on clients' credit scores is short-lived.
Email NationalDebtRelief.com