Pure Vitamins Priced to Lower the Cost of Good Health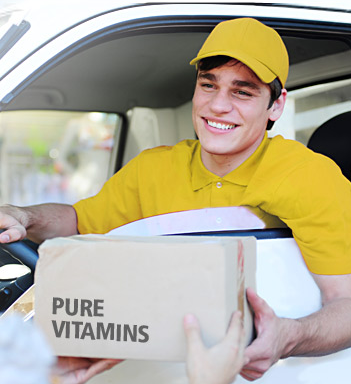 Sydney
– A new, independent, Australian-owned supplement provider is offering an expanded line of vitamins essential for good health at reduced prices. Pure Vitamins (
www.purevitamins.com.au
) operates exclusively online and is able to offer these lower prices because it keeps a lower overhead with no distributors or retailers to pay.
"The Pure Vitamins philosophy is that good health should be accessible to everyone without paying a high premium for it" said Maurice Cicero, eCommerce Manager at Pure Vitamins. "Australians are gaining more weight and living more sedentary lives, and that's pushing stress levels higher than ever before" Maurice continued. "Stress depletes essential vitamins and minerals, and supplements can help reverse the physiological effects of stress on overall health."
The company's website mentions the "unbalanced diet [and] frantic lifestyle" that can wreak havoc with good health. Many peer-reviewed studies have linked cortisol, the stress hormone, with weight gain and nutrient depletion. Nutritional supplementation helps ensure that the body gets sufficient micro-nutrients to carry out essential processes such as skin and muscle repair, fat burning and bone density maintenance in the presence of stress.
With same-day shipment and online service that is available at any time, the firm has designed its site to make ordering convenient. Pure Vitamins has made an effort to source all ingredients locally and manufactures products in Australia in accordance with the Australian Code of Good Manufacturing Practice (GMP) that oversees purity standards. All products from Pure Vitamins also adhere to Therapeutic Goods Administration (TGA) standards. The TGA is the organisation that maintains the quality of complementary health care therapies in Australia.
To make the company's wide array of nutritional supplements and vitamins more widely available, Pure Vitamins offers free delivery for customers whose orders exceed $70; a 30-day refund guarantee on unopened bottles is the company's assurance of complete customer satisfaction. Because the firm is Australian owned and operated, the customer service team can be proactive in solving customer concerns. To assist with customer service, the company's website has an extensive FAQ that details how to create an account, track an order or find out about other aspects of the ordering process.
The site's product list is divided by categories to help shoppers find the nutritional supplements and vitamins that most closely match their needs. From everyday health supplementation to specific organ support, the website's sections detail specific nutritional supplements for a variety of purposes. If customers have questions, they can contact Pure Vitamins and get further information from the company's service team. The team is prepared to answer any questions that buyers who want to improve their health may have.
Pure Vitamins is an independent Australian company that offers locally made dietary supplements and vitamins to support better health at economical prices. The firm's staff has more than 20 years in the health industry.
For more information on Pure Vitamins, please contact Maurice Cicero at
maurice@purevitamins.com.au
or call…