The Latest News On Orgaworld Odour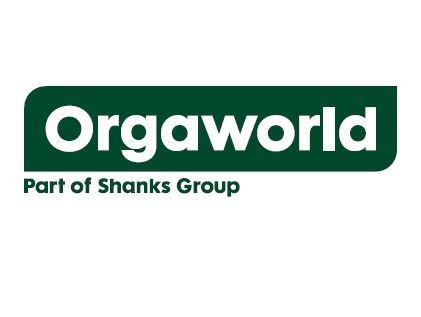 While recent reports have run rampant with rumors, Orgaworld takes on the challenge of presenting undisputed facts about their processes. The source separated organics (SSO) received by Orgaworld is transformed into valuable compost after passing a series of processes and tests to assure its safety. Orgaworld's London facility meets the Ministry of the Environment's (MOE) stringent requirements for processing organic material; all incoming organics are pasteurized to kill pathogens and audits have shown that human waste (diapers) represents a minor proportion of the organics processed. The proportion of diapers received at the facility as a percentage of incoming organics recently reported by the media is false, and in fact, represents less than 5% of the SSO received.
Orgaworld Canada
has been in operation in London, Ontario for 5 years, diverting over 400,000 tons of residential source separated organics from landfills. The facility meets or exceeds regulatory requirements in producing compost as an Unrestricted Use Product (UUP). A recent media report that some of
Orgaworld's compost
is the subject of an MOE order is also untrue.
Orgaworld's London facility is one of the most technologically-advanced of its kind and an additional $5 million in improvements has been invested to address the processing challenges of hot, humid weather. The facility has also temporarily reduced the amount of organics it is receivingas part of an agreed protocol between the MOE and Orgaworld.
To demonstrate the company's commitment to the community and other stakeholders, Orgaworld's Public Liaison Committee regularly engages London's community leaders and residents to discuss their views on the challenges and the progress around this facility.
Orgaworld President Henk Kaskens explains "We are aware of some odour complaints and are working diligently with the MOE to come up with short term and longer term improvements and we remain committed to the site, the City of London and all our stakeholders."
The reality is, is that the Orgaworld plant is a waste management facility that converts source separated organics into high-quality compost for local farmers so that they can rehabilitate their soil and use less chemical fertilizers. In the process of doing so the plant will at times release a mild woody-peaty smell that is not offensive to most people. Orgaworld has been operating a similar plant in Ottawa since January 2009 and there have been no odour complaints.
According to Dr. Greg Mariotti, Manager of Operations, "we continue to be committed to improving the performance of our plant. We sympathize with local residents and businesses who may have from time to time not been satisfied with the odours emitted by our bio filters. We have made significant investments in the past and will do so again in an effort to minimize any odours. We have consulted with independent experts from around the world and across North America to gain their insights. We continue to work with these and new experts. We are committed to continuous improvement and investing whatever is necessary to improve the situation as much as feasibly possible."
Orgaworld has been receiving positive feedback from individuals and officials. They have been recognized for undertaking all recommendations made to them by the Ministry of the Environment. "We will continue to listen and continue to act. We will not be satisfied, until you, our neighbours are satisfied," said Dr. Mariotti.