Dr. Evdokimow Now Offering Mommy Makeover Surgery in New Jersey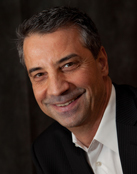 Due to an increasing number of new mothers seeking Dr. David Evdokimow's help to restore their pre-pregnancy figures, he is pleased to announce that he now offers mommy makeover surgery, an all-encompassing plastic surgery procedure that is tailored to the unique circumstances of each patient.
Mommy makeover in New Jersey
is a plastic surgery treatment that addresses all of the undesirable physical changes that occur during pregnancy. In most cases, this involves removing excess fat deposits via
liposuction
; tightening the abdominal muscles and excising extra abdominal fat and skin via
tummy tuck surgery
; and restoring the position and volume of the breasts via breast augmentation and/or breast lift surgery. All of these procedures are done in one procedure, with one recovery.
Dr. David Evdokimow, a skilled
cosmetic surgery New Jersey
provider, frequently gets phone calls from new mothers asking how soon after giving birth they can have mommy makeover surgery. A mommy makeover can be performed as soon as six weeks after giving birth, but this depends on the individual circumstances of the patient. It is not performed until most of the baby weight is gone, nor on women who are still breastfeeding. Mommy makeover is not suitable for women who want to have more children.
New Jersey mommy makeover surgeon David Evdokimow meets with prospective patients after they have given birth to discuss medical history, administer a physical exam, discuss the timeline and recommend treatment options. He drafts a unique treatment plan for each patient. The second appointment occurs a few weeks or months later.
For more information on mommy makeover surgery with Dr. Evdokimow, please visit his website at
www.drevdokimow.com
. To schedule your consultation, please contact his New Jersey plastic surgery practice at 908-221-1136.
Dr. Evdokimow is also a revered
New Jersey rhinoplasty
and face lift surgeon. In addition, he offers a range of non-surgical cosmetic procedures at his practice.
Email Dr. David Evdokimow