Optimally Organic Discounts Its World-Famous Health Packages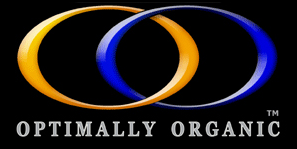 Integrated Supplements for Fighting Cancer, Parasites, Fungus and Obesity Now Available at More Affordable Prices .
Optimally Organic, the world leader in high quality raw superfoods and natural food supplements, is now offering its four health packages at even bigger discounts. Cherished by grateful users around the world-as documented on their pages of testimonials-these four packages have helped people overcome sickness, fatigue and infection-and enjoy the benefits of healthy food that the earth provides, without the destructive effects of shoddy manufacturing and unwholesome cultivation.
The four packages are now at prices everyone can afford: the "Cancer Pack" (with Fulvic Ionic Minerals, Red Pine Oil and 17 ounces of Virgin Coconut Oil, among other ingredients); the Parasite Cleanse Kit (which, in addition to Fulvic Ionic Minerals and Japanese Pine Oil, includes a pound of Essaic Tea Powder); the Weight Loss pack (which provides the natural, sensible, healthy and sustainable way to weight loss); and the Candida Cleanse Kit (that helps the body get rid of the yeasts that clog up human tissue and impair immune systems and which helps fend off disease).
Each of these four Optimally Organic packages combines the full complement of naturally grown and harvested products that have been prepared to the highest standards of organic integrity. Each package provides approximately a 60-day supply of the full menu of substances the human body needs to fight off the most damaging health problems that modern careless farming and food manufacturing has caused or worsened. To encourage customers to take and enjoy the full complement of substances that work together to bring them good health and clean living, they have lowered the prices on these packages.
Optimally Organic is the pioneering cultivator and provider of Fulvic Ionic Minerals, the natural substance that makes bio-available the health-providing vitamins, minerals and supplements that bodies need. The growing and harvesting methods used on farms using soil free of synthetic chemicals and acids assures a substance that will perform the task for which it was created: to help cells perform the life-giving and disease-ridding tasks they have performed for thousands of years-before synthetic and careless food technology stripped foods of their natural vitality.
Over the years, Optimally Organic has applied the same organic, natural and intelligent approach in creating a full line of health-promoting food products-from Red Pine Needle Oil to Virgin Coconut Oil, from health-promoting teas to a water-distillation system that turns tap-water from the toxic mess it has become into the healthy, life-promoting fluid it was meant to be-at a cost every home can afford-and no human being can afford to be without.
Their website-www.optimallyorganic.com-tells the full story of the research and scientific basis of their approach, and provides a full catalog of natural foods and organic supplements grown naturally and designed to awaken the body's own healing and life-giving potential.
About Optimally Organic, Inc.
Optimally Organic is a family-owned, operated and funded operation that is dedicated to producing and disseminating the highest quality Organic Health Products-at affordable prices and to the performance levels their customers (and their good health) require. They have combed the world-from the Amazon to Siberia-in search of products created on organic farms, free of the toxic chemicals that destroy the raw, natural, organic potential that these substances were created to provide.
Optimally Organic, Inc., supports charities all over the world and provides its most important products to impoverished peoples so that their bodies and their soils may be re-mineralized, revitalized and nourished back to health. They ship daily from their Southern California facility at the lowest possible rates. They invite and appreciate all customer comment and feedback on their services and products.