How Does A Guy Like Ash Moosa Find Out What Women Want?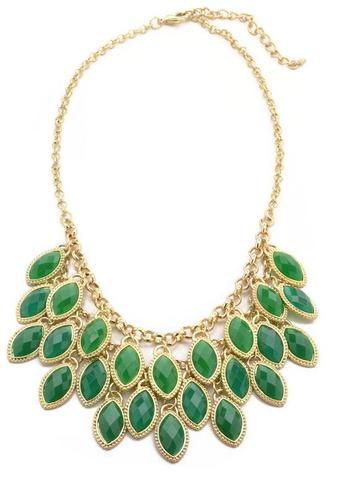 And it works. Which has made it possible for him to roll-out the amazingly affordable — with price points $60.00 and under —
www.outfitadditions.com
Fall/Winter/Holiday 2012 Collection all on the basis of what women want.
Are you Classic, Middle of the Road, or Trendy — question mark — is part of his quick, precise, eleven question survey that offered an Amazon gift card to the lottery-style winner. The results? A focused and very specialized inventory that gives site shoppers a selection of perfect-for-apparel-pairing necklaces from bibs to the must-have embossed silver Tree of Life on a gold disk with inset crystals on this season's trendy "way" long gold chain. Bracelets come in beautiful bangles with bling, youthful friendship string bracelets and chunky stretch cuffs in an array of textures and metallic coloring. Earrings run the gamut; studs and small jeweled drops to elegant chandelier and sassy statement.
In addition, OA offers the old-school double-d-ring gorgeous silk embroidered fabric belts that are this season's sexy addition to denim, and fabric wallets and clutches that are in-line with adding a little bit of earthy-ethnic chic to your accessories wardrobe.
Moosa is using data to understand what women want in terms of styles and price points to separate Outfit Additions from the pack of new jewelry e-tail start-ups that are focusing on big, bold jewelry.
Moosa spent the past decade in corporate roles, most recently with Gap's ecommerce division where he worked on a variety of strategic marketing projects. After half a decade with Gap, he decided it was time to move on and focus his time on building his business. Moosa is in an elite group of new fashion retail entrepreneurs who actually get what the numbers really mean and actually do what they say.
"Data, if used correctly, can be powerful" says Moosa, "which is nothing new, but to bring it so directly into the fashion equation is incredibly insightful."
Outfit Additions, based inBerkeley,California, is also all about customer service. Moosa has implemented a free ship, free returns policy as part of their "Peace of Mind" guarantee.
Requests for product samples or to set-up an interview with Ash Moosa please contact:
press@outfitadditions.com