Capitol Guard & Patrol Highlights An Award-Winning Training Academy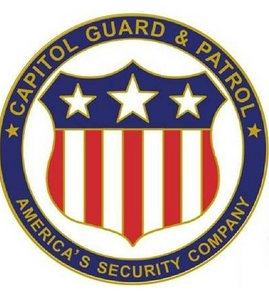 Comprehensive Security Guard Training Provides Exceptional Career Opportunities.
Capitol Guard & Patrol specializes in providing clients with exceptional private security service. As one of the oldest and most trusted private security companies in Arizona, Capitol Guard & Patrol also offers comprehensive security guard training for those interested in getting into this financially and personally rewarding field. The agency has been certified and licensed by the Arizona Department of Public Safety (DPS) for over 30 years. Capitol Guard & Patrol's security guard training is provided by DPS certified Chief Instructors who have passed an FBI background check.
The security guard training courses offered by Capitol Guard & Patrol teach students in firearm safety, laws pertaining to the use of deadly force, mental conditioning and tactics, as well as weapon manipulation and marksmanship. Each student will pass a written examination and a live fire qualification with a service weapon. Security personnel who will be carrying a shotgun as part of their equipment will receive specialized training on proper loading techniques, safe handling, and maintenance of various shotguns.
Unarmed guard training courses from Capitol Guard & Patrol are designed for those seeking to obtain their Arizona Guard Card. The class consists of eight hours of contact time where the student will receive instruction in various topics including laws of arrest, use of force, search and seizure, and different forms of criminal violations. Students are instructed in proper licensing, uniforms, and grooming standards, as well as agency policies. Additional topics covered include communications, ethics, and responsibilities of a first responder.
Future guards undergoing guard training courses with Capitol Guard & Patrol will also receive instruction in the proper use of a M26 or X26 TASER electronic control device and OC Aerosol Projector. Students will learn the proper nomenclature, function, and use of these TASER and OC Aerosol Projector devices, as well as receive instruction in the use of force policy. They will also learn the legal aspects of carrying and using these control devices in a security role.
For a schedule of guard training courses from Capitol Guard & Patrol, visit capitolguard.com, call 602-971-1514, or email
Mflores@capitolguard.com
.
About Capitol Guard & Patrol
Capitol Guard & Patrol was founded to carry out three significant missions: to provide protective services to government and corporate clients, conduct investigations on their behalf, and train other security professionals in a formal academy setting. As a partner in Homeland Security, Capitol Guard & Patrol strives to maintain the highest standards of professionalism that reflect the origins of this organization and the goals of those agencies sworn to safeguard our nation.