Fall Means Sports, Championships, and Pin-ordering Time From The Pin Creator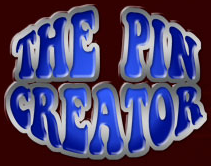 The Pin Collector is now offering Olympic summer pins for fans who were captivated by the games.
Coming off an Olympic summer where pins and pin-trading once again captivated many fans, the arrival of fall brings a slew of new championships, from baseball's crown to January's football playoffs, with holidays sprinkled in between. All of them combine to remind business owners, team managers, and anyone planning a winter event for work or sport, that now is the time to get your pins from The Pin Creator designed and ordered.
Although famous for its team and sports pins — the company has done pins for the Cecil Fielder's Baseball Legends Group, the Cooperstown baseball tournaments, and the upcoming Hockey Nationals, among others — The Pin Creator has also created pins for universities and corporations, including airlines and even a chain of Subway outlets, recognizing years of service, association certifications, educational achievement, and many other milestones.
The Pin Creator can not only help design your pins as well as fabricate them, but also makes lanyards, t-shirts, pens and items as well, so your event, ceremony or tournament will be complete, and will provide both mementos — and memories!
Visit The Pin Creator to find out about ease-of-design, speedy delivery, competitive pricing, and other aspects of becoming a "pin creator" at
http://www.thepincreator.com/
About The Pin Creator
The Pin Creator has over 18 years of experience designing and fabricating pins, for sports teams, corporations, youth teams, sporting groups like The Softball Legends, and many more. Besides trading pins and recognition pins, they make t-shirts, lanyards, pens and more. To get started designing your pins, at the best possible prices, and to get your free quote, visit
http://www.thepincreator.com/
or call (855) 290-9900.