First Rate Financial Group Announces Addition of Loan Calculators to Site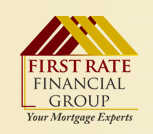 Loan calculators allow customers to get an idea of how much a mortgage will cost them, and how factors such as interest rates affect payments over the life of the loan.
First Rate Financial Group has announced the addition of mortgage calculators to its site. The new feature allows visitors to quickly get a rough idea of the costs involved with their mortgage, and how different mortgage options might affect them. The calculators include an amortization calculator, ARM calculator, and interest only payment calculators, as well as numerous others.
"When someone is thinking about getting a mortgage, their first question is almost always 'How much will this cost me?" explains John C Cofiell, the Chief Executive Officer . "We wanted to make it easy for our visitors to find this information, and discover how different variables can affect things such as their monthly payments, up front expenses, and loan terms."
The calculators are easy to use – visitors can simply choose the calculator that applies to their situation and enter in the available data. The calculators are free to use and are available to all visitors. Customers who have specific questions about the information they receive can call First Rate Financial Group for assistance.
To access the calculators and to learn more about First Rate Financial Group, visit
www.frfgp.com
.
About: Since 1989, First Rate Financial Group has established a reputation for providing excellent service and extensive knowledge to help customers find competitive loan solutions that meet their needs. The company takes pride putting the customer first through its boutique approach to mortgage banking.