New Matchmaking Program for Successful Singles in Long Island and NYC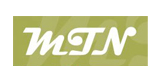 Matchmaking service focused on successful singles looking for love in the Big Apple.
Maureen Tara Nelson Private Matchmaking Inc, the most successful and affordable matchmaking service in Long Island and New York City, has a new program named Elite Singles. Elite Singles is a program designed to provide matchmaking services for successful singles living in Long Island and New York City. This program comes with a personal and private interview from Maureen Tara Nelson.
Maureen Tara Nelson is a top rated matchmaker that focuses in finding quality singles looking for a committed relationship or marriage. Maureen Tara Nelson's program is unique because of the attention to the client's personalities and compatibility with other singles. This has made Maureen Tara Nelson's matchmaking service a success and has been featured in many publications, television shows, and radio programs.
"Elite Singles" is a new program that can help busy single professionals find a match with individuals with the same interest and values without the dangers and disappointments of the bar scene or blind dates. Singles that are part of the Elite Singles program are matched using the unique matchmaking style of Maureen Tara Nelson.
The Elite program at Maureen Tara Nelson Private Matchmaking is for singles that are very financially stable and are looking for only very successful, very attractive singles, hence the name "Elite." This program gives elite clients all the necessary ingredients for finding their soul mates very quickly and easily. They get priority choices of matches, access to the newest clients, and monthly matchmaking sessions to see all the compatible matches that are available each month for them. They begin their journey all within a week of joining, still at a fraction of the cost of all other Matchmaking Services. They also enjoy all the benefits of the other programs, including viewing of photos, monthly singles mixers and free dating coaching from Maureen Tara Nelson personally.
To learn more about the Elite Singles program and other more affordable matchmaking programs from Maureen Tara Nelson Private Matchmaking Inc, visit their website at
www.mtnmatchmaking.com
. You can call 1-888-31-MATCH (62824) to schedule your complimentary appointment.
About Maureen Tara Nelson Private Matchmaking Inc.
Based in Long Island and Manhattan New York, The matchmaking service of Maureen Tara Nelson has been in the matchmaking industry for over 12 years. The matchmaking company uses a unique system that has a proven track record resulting in successful relationships and marriages. The Long Island Press features Maureen Tara Nelson Private Matchmaking Inc as the best matchmaking service in Long Island for 2012.