Rosa McGuire of Lubbock Real Estate Online Now Listed In Zillow Real Estate Professional Directory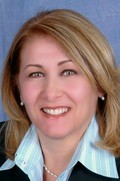 Those who buy homes in the Lubbock area have long known realtor Rosa McGuire for the service and knowledge she provides about the area she serves and works in, but now even now even more customers will be able to find her thanks to being listed in the Zillow Real Estate Professional Directory.
Through Lubbock Real Estate Online, McGuire has been the go-to realtor for those in this education and health care hub, to find new homes in the area, nearby weekend getaways, or even homes for their sons or daughters attending one Texas Tech or one of Lubbock's other renowned institutions. McGuire says, she "truly loves" the area, and prides herself "on my knowledge of current transactions, school districts, neighborhood information, and related services, including mortgage, title insurance and building inspection information."
Zillow is one of the most-respected online brands for up-to-the-minute information on real estate market trends anywhere in the country, including their trademarked "Zestimates" of current housing prices. Now available to be contacted through her Zillow listing, the partnership of Zillow's national brand, with McGuire's local one, will allow even more customers to find what one Zillow reviewer has already called "a true friend," when scouting their own Lubbock properties.
For more information or to contact Rosa McGuire, go to
www.lubbockrealestateonline.com
.
About Lubbock Real Estate Online
Lubbock Real Estate Online and Rosa McGuire are the web's "premier resource for all real estate information and services in the area" of Lubbock and the surrounding South Plains region in Texas. Whether it's area homes for sale, or an overview of Lubbock real estate, Rosa McGuire is, in the words of one happy customer, "completely patient and takes in every detail for exact house you hope for." To contact Rosa and Lubbock Real Estate Online go to
http://www.lubbockrealestateonline.com
or phone (806) 283-7089
Email Lubbock Real Estate Online