Pouch Packaging The Bottle of the Future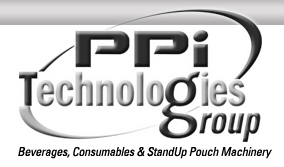 Stand up pouch is better packaging that reduces materials and landfill waste.
PPI Technologies group, the global leader in stand up pouch and tray sealing machinery, has the best new alternative packaging for liquid beverages. They have different kinds of horizontal form fill and seal machines available for many packaging applications. Stand up pouch packaging for liquid beverages can be applied to different kinds of products like juices, energy drinks and even alcoholic beverages.
Pouch packaging has become the most affordable beverage-packaging container available in the market. It uses fewer materials unlike metal cans and bottles, and it also reduces waste from beverage products. Pouch packaging is environmentally friendly, studies have shown that 300 stand up pouch liquid containers have the same environmental impact as 6 glass bottles, helping reduces the landfill waste. It is also easily recycled through burn-to-energy plants that transform plastics to an energy source.
PPI Technologies is a world leader and has partnerships with leading packaging industry manufacturers all around the world. They are able to customize and create pouch or tray sealing machines for many applications. The stand up pouches packaging has been an award winning invention that has become an alternative to glass bottles.
For more information on the environmental impact and benefits of the stand up pouch packaging, please visit PPI Technologies website at [url=http://www.ppitechnologies.com/]www.ppitechnologies.com[url]. You can also request a machine or pouch product quote by calling (941) 359-6678.
About PPI Technologies Group
Based in Saratoga, Florida, PPI Technologies group has been partnering with global innovators in packaging resulting in a unique complete system packaging business. Specializing in pouch packaging for beverages and tray sealing for frozen foods for almost 16 years. They are the leading stand up pouch packaging products and machinery provider with the most pouch products available in stores around the world.