LaTour Offers Tours to Peru and Easter Island by Private Car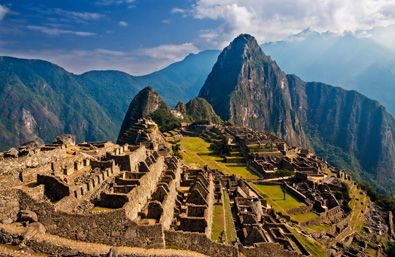 LaTour an ISRAMWORLD company opens a new special promo package that consists of a 9 day,
8 night Peru vacation
and a tour of Easter Island. This is a great opportunity for individuals who are tired to going to the beach for the holidays, as they get to experience 9 days of touring the different landmarks of Peru, most notably in the Sacred Valley, Machu Picchu and Easter Island.
The tour includes a roundtrip airfare from travelers coming from New York, Los Angeles, Miami and San Francisco, as well as those from South America. Upon arrival they are taken to their destinations via private car.
Vacationers will get to visit the historical Inca fortress of Ollantaytambo, and as well visit the Center for Traditional Textiles as part of their Sacred Valley tour. Travellers will also visit Lima & Cuzco as part of their 8 night Peru vacation where they get to witness the culture of the Andes first hand.
Another important part of the
8 night Peru tour
is the visit to Machu Picchu, which is now considered to be the one of the New 7 Wonders of the World. During the tour, travelers also get to see the famous Casa Solariega de Aliaga, a house that's been occupied by the same family for over 16 generations.
The main highlight of the package would be the Easter Island vacation, in which travelers get to visit the giant Moai statues that continue to spark interest in historians, scientists and spectators alike.
Aside from the standard itinerary included in the vacation package, travelers may also choose from a variety of optional tours, such as a visit to the Gold Museum in Monterrico, the Archeological Museum and Larco Herrera Museum in Lima, the ancient city of Carral, an excursion to the modern Magic Fountain, and a tour of the religious center of Pachamac, located in the Lurin valley. All tours will be serviced by a private car. These optional tours are available until December 2012.
This is a perfect package for individuals who not only wish to go on vacation, but to explore the exquisite and distinct culture of the Andes. Prices for the Peru and Easter Island vacation package begin at $3,789, depending on the chosen program, hotel accommodation and add-on tours.