Race Discrimination Woes Continue at Pepsi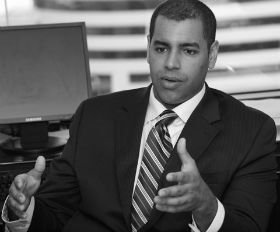 September 29, 2012 - In January 2012, Pepsi Beverage Company entered a $3.1 million settlement with the EEOC to resolve charges of hiring discrimination against African Americans. But Pepsi continues to have problems with discrimination. In a strange case out of Miami, Pepsi (also known as Bottling Group LLC) is being sued for racial discrimination by a former employee in its Doral, Florida warehouse. Here's the twist: The case involves alleged minority-on-minority discrimination. According to the complaint, the Doral warehouse operated as a "Hispanic good old boys club." The vast majority of warehouse employees and management are Hispanic. Apparently, the handful of black "loaders" working on the warehouse floor were routinely subject to differential treatment, different standards and different forms of discipline than their Hispanic counterparts.
This specific case involves a particularly strange set of facts. The plaintiff, an African American named LC Jackson, was apparently fired for threatening to (or attempting to) run over a Hispanic employee with a forklift. He continued on at the warehouse for several days after the alleged violent incident before being terminated by his Hispanic supervisor for violating the company's workplace violence policy. Jackson filed a complaint with the EEOC, alleging that he had been treated differently than Hispanic employees and that his firing was racially motivated. Subsequently, Pepsi ordered Jackson (who they had already fired) to attend anger management counseling. Jackson apparently went to counseling several times (as ordered by Pepsi) only to be told that he had no anger problem. Pepsi then informed Jackson that he was not really terminated. Instead, that he had been placed on leave.
The case is LC Jackson v. Bottling Group, LLC, 12-cv-23490 (SDFL September 25, 2012). Jackson is represented by Fort Lauderdale-based employment and antitrust lawyer
Jonathan Pollard
.