VegasUnzipped.com - New Website Combines All the Best Las Vegas Travel Deals in One Place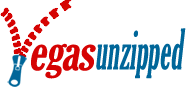 Houston, TX (October 2, 2012) – Finding the best Las Vegas travel deals typically requires scouring an untold number of sites on the internet. Not anymore. Vacationers and business people can now visit VegasUnzipped.com to find the best Las Vegas travel deals on hotels, restaurants, nightlife, entertainment and more. The secret to VegasUnzipped.com is the technology that allows the site to search the internet looking for the best travel deals and coupon codes that are posted right on the homepage. This saves weary would be travelers truckloads of money and hours of research.
Thomas Calkins, founder of VegasUnzipped.com says, "I've planned several trips to Vegas and it was always such a time consuming process - and I still didn't know if I was getting the best deal I could. This motivated me to create a useful website with the technology capable of taking all the best
Las Vegas travel deals
on the web and compiling them in one convenient location. The site also has a lot of useful tips and travel guides to get the most out of your trip."
In addition to the latest
Las Vegas promo codes
such as Caesars Palace from $79 or a luxury suite at the Palazzo from just $129, VegasUnzipped.com has inside travel tips and techniques sharing all the best places to eat drink and have fun.
Calkins goes on to say, "So many people have questions about booking a Vegas vacation. They are unsure on how and when to book their room or whether or not they should combine the room with airfare and car rental. Our site answers all of those questions and more, giving people the peace of mind to book their trip with confidence knowing they got the best deal out there. Vegas travel deals change all the time and it's impossible to keep up. With VegasUnzipped.com we do all the "keeping up" so our customers can save time and money."
To learn more about VegasUnzipped.com or find a great deal visit them on the web at
http://www.vegasunzipped.com/
or follow on twitter at
https://twitter.com/VegasUnzipped
.