CLARITY WATER PRODUCTS UNVEILS MINERAL SPA WATER TREATMENT SYSTEM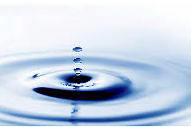 Minerals Provide Long-lasting, Clean Water with Health Benefits.
Clarity Water Products, a recognized expert in natural, alternative water treatment systems, recently unveiled the new Mineral Spa hot tub water treatment product that has been proven to outperform salt-water hot tubs at a fraction of the cost. Mineral Spa allows for easy hot tub maintenance, making it one of the simplest and most effective water treatment systems available. Mineral Spa from Clarity Water Products creates clean, clear hot tubs that are always ready for use.
The Mineral Spa water treatment system is a concentrate of over 80 minerals extracted from volcanic rock. The system naturally clears the water of harmful chemicals and contaminants as it does in the environment. The minerals are activated by the circulation of the water in the hot tub so all you have to do is pour the product in the tub and turn it on. The presence of the natural minerals also transforms any hot tub into a natural mountain hot spring with the same associated health benefits.
One of the other benefits of this natural water treatment system is its longevity. Unlike many chemical water treatment systems, Mineral Spa will keep hot tub water clean for up to eight months in a 500 gallon hot tub. This allows hot tub owners to actually enjoy their time in their hot tub rather than figuring out water treatment systems and dangerous chemicals.
As with all of its water treatment systems, Clarity Water Products guarantees Mineral Spa to perform to the highest industry standards and to be the best products for the best possible price. Clarity Water Products is dedicated to offering homeowners alternative water treatment systems that keep families safe from exposure to poisonous chemicals like Bromine, Chlorine and Biguanide. With expertise in natural water treatment systems, Clarity Water Products is able to provide clients with the best possible choices for clean and safe water.
For more information on Mineral Spa and other natural water treatment systems, visit
www.claritywaterproducts.com
or call 800-860-2477.
About Clarity Water Products:
Since 1995 we have been helping our customers maintain their water with less work, fewer problems, and no toxic chemicals. We have natural hot tub products, which are healthy alternatives to the hot tub chemicals commonly sold for cleaning and maintenance. Chemical-free is all we do and our years of experience in this specialized field of water treatment allow us to bring you the best products for healthier, cleaner, more comfortable water.
Email Clarity Water Products