Nashville Plastic Surgeon Dr. Michael Burgdorf Updates Practice Website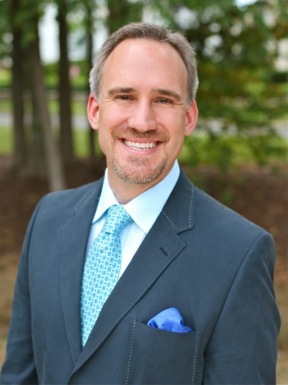 Nashville cosmetic surgery
provider Dr. Michael R. Burgdorf is pleased to announce the release of extensive updates to his website, which will help him better serve his current and prospective plastic surgery patients throughout Franklin, TN and the metro Nashville area.
The updated website, located at
http://www.musiccityplasticsurgery.com
, offers an in-depth look at Dr. Michael R. Burgdorf's practice, Music City Plastic Surgery. Updates to the website include the addition of procedure descriptions as well as more patient testimonials and before and after photos. Nashville plastic surgery patients can visit the website to get a better understanding of Dr. Burgdorf's treatment philosophy, as well as educate themselves on the procedures of their interest, before booking a consultation at the practice.
One of the most important updates to the website is the addition of 3D procedure animations. Patients who are interested in procedures such as liposuction, facelift, or
breast augmentation in Nashville
can watch informative videos that explain the steps of each procedure, as well as the risks and benefits. This unique feature of the website is yet another way for Dr. Burgdorf to extend his thorough approach to patient care beyond the walls of his practice.
Out of town patients can also use the website to learn more about accommodations available throughout Nashville. Dr. Burgdorf and his staff believe that providing this information on the website will help patients from throughout the United States feel more comfortable about traveling to Nashville / Franklin, TN for cosmetic surgery.
More about Music City Plastic Surgery
Music City Plastic Surgery is an established cosmetic surgery practice, serving the aesthetic needs of patients throughout the metro Nashville area. Board certified surgeon Dr. Michael Burgdorf has extensive surgical training and hands-on experience. He has been awarded the "Patients Choice Award" for excellent patient care by The American Registry. His practice is the premier destination for patients seeking rejuvenation of the skin, face, body and breasts. Procedures he performs most often include
Nashville tummy tuck
, liposuction and mommy makeover. Over the years he has also earned a reputation as a top
Nashville rhinoplasty
, facelift and eyelid surgery provider. To learn more about Dr. Burgdorf, his practice or the procedures he offers, c
ontact Music City Plastic Surgery
at 615-567-5716 today to schedule a comprehensive consultation.
Email Music City Plastic Surgery