XtraLight Manufacturing Captures Award with LED High Bay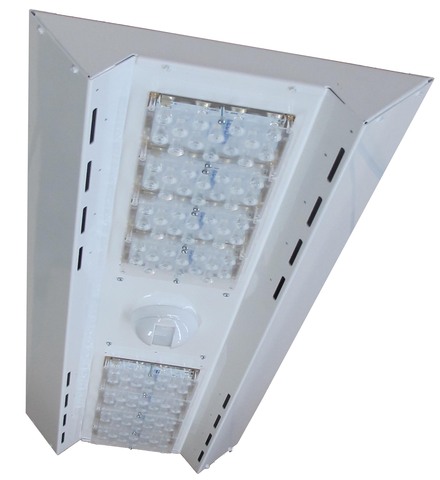 Houston, Texas
- XtraLight Manufacturing, the Houston-based commercial and industrial lighting fixture manufacturer, stole the show with their LED High Bay at the 2012 NECA Convention held on Sept. 29-Oct. 2 at the Mandalay Bay Convention Center in Las Vegas.
Known for its expertise and innovation, like the patent for the first Fluorescent High Bay (FHB®), XtraLight chose to exhibit at NECA for the first time to show how they are once again re-defining the high bay market with LEDs.
"Customers are demanding cost-effective commercial and industrial LED fixtures from a trusted source," says Jerry Caroom, CEO. "Electrical contractors are important in the implementation of LEDs so this was the perfect opportunity to show them that we are that source. I think the ShowStopper award proves that."
The LED High Bay that took the prize is a 192W fixture that utilizes advanced thermal management for rapid heat dissipation, along with optics for precise lighting control. This fixture is engineered to replace up to a 400W HID.
Other fixtures on display from XtraLight's LED Family included a larger, 375W LED High Bay, a small LED Wall Pack, and an LED Parking Garage Fixture.
"This may have been our first year to exhibit, but we have had extremely positive feedback," said Joe Thomson, Project Manager. "We know that we can build great relationships with Electrical Contractors and provide them with the lighting expertise they need."
For more information on all of XtraLight Manufacturing's products, please visit
www.xlm.com
or e-mail
info@xtralight.com
.
About XtraLight
XtraLight provides energy-efficient, commonsense lighting solutions for commercial, industrial and municipal applications. Known for its innovative fixture solutions, XtraLight entered the 21st century as the patent-owner to the first Fluorescent High Bay (FHB®). Today, the company continues that commitment through new manufacturing technologies, LED fixture lines and unsurpassed turn-around and accurate delivery systems. More information can be found at
www.xlm.com
.
Email XtraLight Manufacturing
Attachments