CurvyShopper.com Launches to Provide Plus Size Personal Shopping Services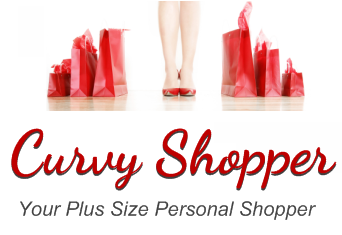 Leading plus size shopping website Pasazz.net, has today launched
CurvyShopper.com
, a brand new online personal shopper service that will help full figured women find the clothes they need, in their size, to suit their personal style, and at the right budget. The Curvy Personal Shopper service is made for busy plus size women, who do not have time to shop around for new clothes and outfits. Find out more and become a member today at
http://www.curvyshopper.com
.
CurvyShopper.com recognizes the fact that not every woman loves to shop for clothes. "Although many women love some retail therapy, may others find clothes shopping to be a tedious and arduous task. Other women simply do not have time to go shopping; with juggling a career, family and other responsibilities, time for many women is indeed very limited," says Sarah Zammit, founder of this innovative plus size personal shopping service.
"Furthermore, some plus size women simply do not know where to start shopping for clothes that fit their shape. Whilst others do not know how to create a flattering ensemble," adds Zammit. CurvyShopper.com was launched specifically to help these women look great and stylish, in clothes that fit their size and flatter their shape, whilst saving them precious time.
Women who join CurvyShopper.com will have access to their very own personal shopper month after month, for a low monthly fee. Via an online dashboard, the
plus size personal shopper
will first analyse a client's size, body shape and style, and consequently shop online for the client's desired items as requested. The client will then be presented with various options to satisfy their shopping requirements.
It doesn't stop there. The CurvyShopper.com will not only shop for the items clients require, but will also advise them on the best deals, fastest shipping times, and provide exclusive coupons, to help clients save money as well as time!
To celebrate the launch, the CurvyShopper.com is offering new members the chance to try out this unique online
plus size personal shopping
service for
just $1
. Plus, members joining in October, 2012 will be entered into a draw for a chance to
win a $100 gift card
from a plus size store of their choice.
For more information and to get your own plus size personal shopper visit
http://www.curvyshopper.com
.