AS SEASONS SHIFT, HVAC NEEDS BECOME APPARENT; MDS CONTINUES TO PROVIDE HVAC SOLUTIONS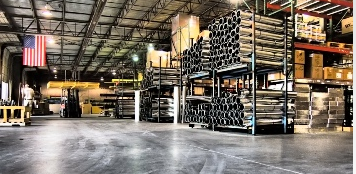 Georgia-based Manufactured Duct & Supply Inc. offers a wide variety of deliverable HVAC equipment
ATLANTA, GEORGIA - The stretch between summer and fall — "Indian Summer" — is often a "proving ground" for how home and industrial HVAC systems — Heating, Ventilation, and Air Conditioning — are holding up, as there can be rather frequent shifting between hot spells, storms, and more. Georgia-based Manufactured Duct & Supply Inc. offers a wide variety of deliverable HVAC equipment, including manufactured and custom ducts, and more. Should a sudden upgrade in heating or cooling make itself known in the shift between seasons, MDS can deliver — over the entire Atlanta metro area where it's based, the greater Southeast that it serves, and beyond.
A virtual "one-stop shop" for regional residential and light-commercial HVAC needs, MDS provides ventilation and heating ducts, wholesale HVAC supplies, from some of the biggest and most reliable manufacturers, including Samsung, Wolverine, Kingsbridge, Little Giant, Johns Manville, and many more.
MDS also offers tapes and adhesives, refrigerants, thermostats and drainage supplies, and if your "weather need" crops up suddenly, we offer same day delivery of critical supplies, with walk-ins welcome!
Make sure your residence or business makes the seasonal transition as smoothly as possible. Contact MDS today at
http://www.mdshvac.com
or (770) 263-8688.
About MDS
Founded in 1995, MDS — Manufactured Duct and Supply — has grown to two newer locations serving the great Atlanta metro area. In addition to carrying all notable manufacturers of HVAC equipment, MDS also offer custom duct board systems at affordable prices, scaling up from single story units to thirty story condo projects. For more information on their custom work, duct work, or any of their products, contacts the Doraville location at (770) 263-8688.
Email MDS - Manufactured Duct and Supply