CANADIAN AND CROSS-BORDER TRUCKING INCREASES HOT SHOT TRUCKING READY FOR CUSTOMERS' EXPANDED TRAFFIC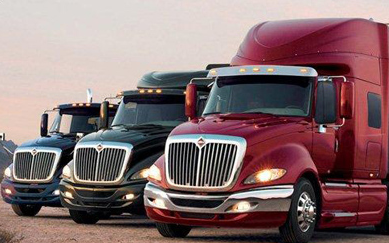 Hot Shot Trucking welcomes increase of heavier traffic to destinations like Ontario and Canada's western cities and provinces
Houston, Texas - In more welcome news of an economic thaw, the one Canadian Freight Index, reflecting the spot market inside Canada, and cross-border with the U.S., saw a one percent increase in August over July. While volumes were still down on a year-over-year basis, the increase is part of a welcome trend that saw heavier traffic to destinations like Ontario and Canada's western cities and provinces. Hot Shot Trucking is happy to keep serving customers all over Canada and in U.S.-Canada cross-border routes.
While August marked some of the highest active levels of the year in the freight index, Hot Shot is ready regardless of the season. With just our flatbeds alone, we provide routing and scheduling expertise, and accurate freight quotes inclusive of permits, escorts and fuel (if applicable). Options include air ride suspension, permit loads, rack & tarp, flagmen, pilot cars, and so much more.
Hot Shot Trucking offers a range of other transportation solutions to meet any situation, whether one side of the border, or crossing one. We offer a wide range of equipment, from Straight Trucks to Dry Van Fleet Operations and cargo vans all the way up to air charter, when necessary.
For more about how Hot Shot Trucking can handle all your shipping and transport needs, whether you have a
freight delivery service
to Montreal, Manhattan, Manitoba, Macon, or anywhere in between, visit
http://hotshottrucking.com.
About Hot Shot Trucking
Dan Boaz entrepreneur and CEO of Hot Shot Trucking has helped reinvent the way people do business with transportation providers, and is helping to reshape how the freight moving industry lives on the Internet, by offering the most relevant and specific results in the industry. As part of The Expedited Group, Hot Shot Trucking lives within a family of web domains, including some of the most powerful in the industry: Air Freight, Expedited Freight, Global Logistics, and Trucking Expedited, each operating independently. Hot Shot Trucking operates as a global provider of premium freight services including Air Freight, Air Cargo, Air Charter, Expedited Ground Transport and Just in Time Delivery for the Time Critical Shipping Business. To learn more, visit us at
http://hotshottrucking.com
or phone (281) 846-2020.