TwitHeaders.com Launches Offering Free Twitter Headers, Covers and Banners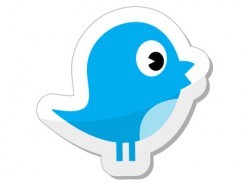 TwitHeaders.com is a new website that offers free
Twitter headers, covers and banners
. The aim of this new website is to provide high quality graphic designs to enhance a Twitter profile page. Every image is free and Twit Headers updates their designs every week to cover a wide selection of distinct niches and styles.
To meet the needs of users, Twit Headers allows them to choose from the different categories offered. With the company's wide selections of graphics, everyone can make their profile pages more customized and stunning. Using Twit Headers doesn't require too much time or effort. Users can easily and quickly download the image they like and upload it to their Twitter profile page.
Twit Headers enables both companies and users to better represent themselves on Twitter. With the many categories of images to choose from, there's an image for almost any brand or personality. And new images are added weekly.
Twit Headers also provides a resource section that gives users access to additional graphic resources for Facebook, Memes and additional Twitter headers.
Customizing and enhancing Twitter profile pages is now possible via the new service provided by Twit Headers. To learn more, or to start searching for the perfect image, simply visit
http://twitheaders.com
.
Contact Information
Sean Heilweil
Reset Labs LLC
Contact Us