Dallas Hair Salon Offers Free Haircuts and Styles to Unemployed Area Residents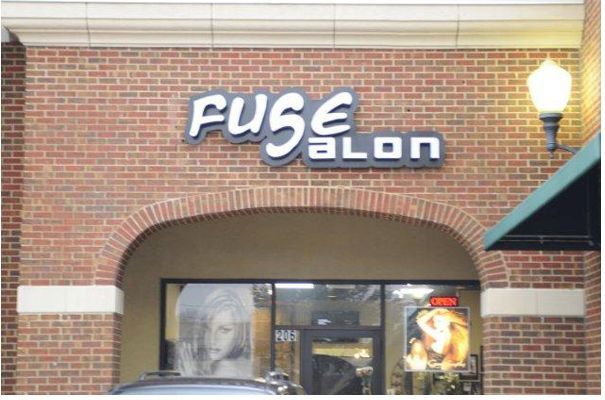 Fuse Salon (
http://www.hair-dallas.com/
), a hair salon in Dallas, Texas, is offering haircuts and styles free of charge to people who are unemployed. This chic and trendy salon, featured on Envy, Look, D Magazine, Allure, Lucky, and Vogue, is offering these free salon services in an effort to help the local community, and to help the unemployed look their best when going to job interviews.
For a limited time, Fuse Salon, an upscale hair salon in Dallas Texas, is offering hair cuts or styles to Dallas area residents who are unemployed and looking for a job. In order to qualify for these free
salon services
, customers must be a resident of the Dallas/Fort Worth area, be currently unemployed, and actively looking for a job in the area. The salon requests that you bring a copy of your resume to the hair salon in Dallas in order to make an appointment. These hair salon appointments are available on a first-come, first-served basis, and are limited to hair cuts and styles.
Zoya Ghamari, President of Fuse Salon in Dallas, had this to say about the salon's latest act of kindness: "In order to help others in our local community, at a time when the economy has hurt so many lives, I am happy to do whatever I can to make a difference. Looking your best when you go on a job interview is very important. Fuse Salon wants to help people who are unemployed look presentable; a new hair cut or a fresh style will do just that."
Fuse Salon is located at 19009 Preston Road, Suite 206, Dallas, Texas 75252. The salon can be reached at (972) 930 - 9953.
About Fuse Salon Dallas
Fuse Salon (
http://www.hair-dallas.com/
), located in Dallas Texas, is a chic and trendy hair salon offering hair cutting, styling, hair extensions, laser hair therapy, hair coloring, and other full-service salon services. A full list of salon services is available on the web site.
Fuse Salon has been featured on Envy, Look, D Magazine, Allure, Lucky, and Vogue. The salon specializes in
hair extensions
, including the unique Great Lengths Cold Fusion and the hairlocs system, which are applied with no heat, sewing or braiding. Fuse Salon in North Dallas is the first and only salon to feature this Cold Fusion method in the Dallas Texas area. This method utilizes precision placement and unlimited color blending options, thinning hair solutions, hair integrations and undetectable hairpieces. Salon customers can request an appointment on their web site at
www.hair-dallas.com
, visit the salon at 19009 Preston Road, Suite 206, Dallas, Texas 75252, or call the salon at (972) 930 - 9953 for an appointment.