Heart Disease Kills more People in America than the Next Five Leading Causes of Death Combined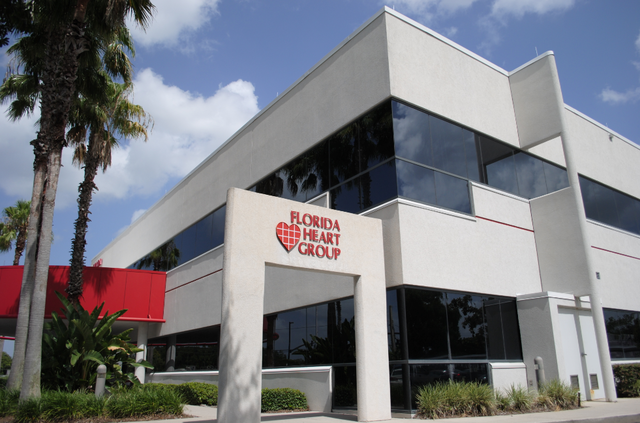 October 10, 2012 (Orlando, FL) Florida's leading provider of vascular and vein health services, Florida Heart Group, would like to remind the American public about the threat of heart disease. In fact, heart disease kills more people each year than cancer, chronic lower respiratory diseases, accidents, diabetes mellitus, and flu combined. Heart disease has also been the number one cause of death in the United States every year except 1918, the year of the influenza pandemic.
To help reduce this threat to the lives of Americans, Florida Heart Group strongly encourages adults, beginning at the age of 20, to take the steps they need to reduce their risk for heart disease. "We're just concerned for the good of the general public. We don't want to see heart disease as the number one killer of Americans," said the Florida cardiology practice's CEO Andrew Laverghetta.
Nobody can control all of their risk factors for coronary heart disease. Beginning at the age of 20, however, adults should begin monitoring their blood pressure, cholesterol, body mass index, and waist circumference. In addition, smoking, physical activity, and eating habits should be discussed. A blood glucose test is recommended every three years for adults age 45 and older.
Major risk factors that cannot be controlled include a person's gender, age, and genetics. Men are more likely to experience heart disease than women. 82% of people who die of heart attacks are 65 and older. Children with heart disease in their family history are also more susceptible to heart attacks.
In addition to developing lifestyle habits that minimize the chances of heart disease, Florida Heart Group advises a checkup when any of the following common warning heart attack signs are experienced:
Chest pain traveling from the chest to the throat and jaw or to the back and left arm
Unusually high levels of fatigue
New heart palpitations or an irregular heart beat
Edema, or the swelling of the ankles, feet, legs, and belly
Difficulty catching breath when sitting or lying down
Adults experiencing any of these symptoms of heart attack are strongly encouraged to have their heart's health checked immediately by Florida Heart Group. Patients should contact Florida heart group's Orlando doctors at (407) 894-4472
ABOUT FLORIDA HEART GROUP: Since its founding in 1979, Florida Heart Group has grown into a local leader in the diagnosis, treatment and prevention of cardiovascular disease and stroke. The practice has over 19 cardiologists and numerous Orlando cardiology specializations, including Interventional Cardiology, Women's Heart Disease, Heart Failure, Arrhythmia, Adult Congenital Heart Disease, and Diagnostic Imaging. The organization also has a vein center treating veins via compression hose, ultrasound guided sclerotherapy, radiofrequency ablation, endo venous laser ablation, and ambulatory phlebectomy. Florida Heart Group can be followed on Facebook, Twitter, and on their heart blog.
Email Florida Heart Group