Vampire Labs Inks Vampire Proof Technology Licensing Deal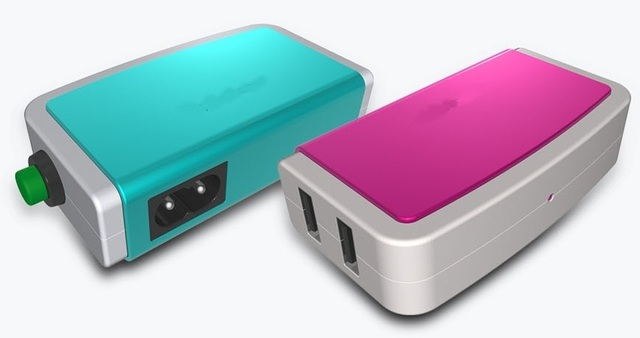 AUSTIN, TX -
Today, Vampire Labs, LLC and Hanscom K, Inc. announced a partnership that grants Hanscom K, Inc. a license to Yellowstone™ technology for mobile chargers. The licensed Yellowstone™ technology is a solution that falls under Vampire Labs' Vampire Proof™ technology portfolio. This partnership will introduce patented technology into mobile device chargers, resulting in Vampire Proof™ chargers for consumers, which will be compatible with most smartphone models and are expected to be in stores for the holiday cycle.
According to the US Department of Energy, vampire energy loss (this is the energy that is continuously consumed and wasted by mobile devices when they are plugged into the wall and not in use) is responsible for more than 20% of all residential energy. The average US home has 20-50 vampire devices that suck power continuously throughout the day.
"As we continue to see a growing demand aimed at eliminating wasted energy in consumer products, we are excited about this differentiating product in the smartphone market," said James Kwak, Vice President, Hanscom K Inc. "Now there's a charger in the market that eliminates vampire energy loss for mobile chargers."
"With a recent patent award a few weeks ago and our licensing partnership with Hanscom K Inc., it's been an exciting few months for us," said Hugh Thompson, Vampire Labs' Marketing VP. "We are working toward a smarter energy future for everyone. And, the dissemination of Vampire Proof™ technology is a giant step forward in stopping wasteful electricity use across the globe, and we're just getting started."
About Vampire Labs:
Vampire Labs was founded in Austin, TX, by a handful of eclectic, pioneering talents focused on ending vampire energy loss with innovations designed to save energy on a massive scale at minimal cost. To date, Vampire Labs has a dozen issued or pending patents for technology that eliminates vampire energy loss in mobile device battery chargers, external power supplies, and microprocessor cores. Parties interested in Vampire Proof™ technology should visit
www.vampirelabs.com
to learn more.
About Hanscom K:
Established in 1992, Hanscom K, Inc. has been providing products to individuals and businesses throughout the world for 20 years. Hanscom K, Inc. provides high-tech solutions to help clients and customers achieve their goals, using the latest, up to date technology for all aspects of security and safety.
Investor or Press Relations Contact:
Hugh Thompson
Hugh@vampirelabs.com
Licensing Inquiries Contact:
Jaclyn@vampirelabs.com