GreenEarth Landscape Announces Release of New Landscaping Content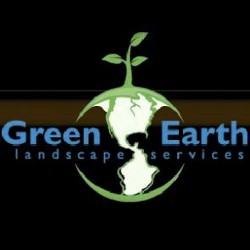 GreenEarth Landscape Services is a leader in Florida landscape design, irrigation and outdoor lighting. Recently these professional landscape designers released new content to assist residential and commercial owners in
choosing the right landscape elements
. Floridians turn to these landscape experts to create the most eye-catching outdoor spaces.
Florida has a unique climate that necessitates a variety of
services from a professional landscaper
. Maintaining green lawns and blooming flowers requires attention and proper irrigation. GreenEarth knows the elements required to transform lackluster landscapes into amazing outdoor areas. From mowing lawns to planting lush gardens, homeowners and businesses turn to them for beautiful solutions.
Proper maintenance keeps yards and gardens looking fantastic all year round. GreenEarth also adds all types of lighting to illuminate patios, driveways, entrances and gardens. Landscape lighting is also a practical way to ensure visitors remain safe.
Updated content includes an assortment of tips for people who do it themselves or those or hire a landscaper. Maintaining a yard requires imagination, practical knowledge and the right tools. Planning and skill turn an everyday yards into an outdoor oasis.
Stephanie S., a customer of the landscaping service, stated, "We chose GreenEarth because they were very professional and the customer service was great and their quote was in the middle which I felt was an honest and fair quote. GreenEarth was quick and efficient once we started the process and I was able to contact them through email with any questions or concerns."
GreenEarth caters to its customers to deliver superior service. The difference is evident by the curb appeal at homes and businesses maintained by this landscaping leader. Offering fresh content is another way to offer the highest level of service to their valued customers.
About:
GreenEarth Landscape Services
is a full service professional landscape design and maintenance firm offering consultation and property solutions for residential and commercial customers. The company has years of experience and offers the highest level of customer service.
1520 Moylan Road
Panama City Beach, FL 32407
Phone: (850) 236-1959
Contact Information
Ryan Cote
GreenEarth Landscape
Contact Us
Email GreenEarth Landscape