Vinci-Designs & Publishing Blog Explores the Importance of Transparency in Doing Business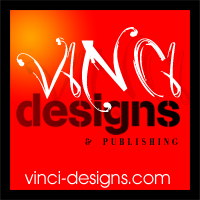 "Honesty is the best policy" is an adage any business should live by if it wants to be successful. Gerald D. Vinci, the owner and founder of
Florida-based web design and development company
Vinci-Designs & Publishing, explains how important honesty and transparency can be in order for a business to maintain profitability and achieve long-lasting success in their recent blog article.
In doing business with clients, business owners need to be completely transparent and offer their honest opinions whenever they are faced with a particularly difficult question. Clients like to know the positive and negative points of purchasing a product or using a service. The client should also know whether the service provider supports their business plan or idea, or if they have alternative suggestions that would improve the success of their business.
The article also expresses that businesses need to keep in mind that the estimated price of a product or service should be the price that the client pays, unless the project expands out of its planned boundaries. Significantly inflating the price of a product when it was initially quoted at a much lower rate may cause a company to lose business.
Business owners should keep their clients informed and explain each aspect of the product or service in great detail, especially if the product or service being offered is complex or difficult to understand. Sharing information with clients establishes a strong rapport and creates a relationship of trust. Clients should also not be misled with false advertising, as this will negatively impact any business, nor should they be pressured into purchasing a service.
In order for any business to succeed, clients need to feel that they are valued. They need to understand that they are being listened to, and that the business has their best interests in mind.
To read the article in full, please visit
The Biggest Problem Marketing Businesses and Their Clients Face
.
About:
Vinci-Designs & Publishing designs and develops professional, optimized websites for small to mid-size businesses who need help with their online marketing and are looking to drive more targeted traffic to their website, thus increasing revenue and potential leads.
118 3rd Street
Niceville, FL 32578
Phone: (850) 502-4645
Contact Information
Gerald D. Vinci
Vinci-Designs & Publishing
Contact Us
Email Vinci-Designs & Publishing