Software AG's ARIS 9.0 brings the Power of Social to Business Process Improvement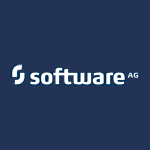 Software AG (
http://www.softwareag.com
) unveiled a major update to its
ARIS product suite
, combining new Cloud, Mobile, Social and Analytic technologies, at its ProcessWorld event in the USA today. ARIS 9.0 focuses on accelerating process improvement by allowing a significantly broader set of corporate skills and experiences to contribute to process design and testing. Additionally, advanced analytic capabilities visually present individually selected business information and KPIs, which can be used interactively on any mobile device. Process improvement is also accelerated through improved operational cross-product analytics and intelligence. To provide rapid access to a larger ARIS user community within the enterprise, the new product ARIS Connect will support deployment in public, private and hybrid clouds.
"Millions rely on ARIS when it comes to designing, publishing, analyzing and optimizing their processes. Now, ARIS 9.0 brings even more innovations to keep businesses agile. For the first time, ARIS customers will be able to collaborate, utilizing the cloud, mobile devices and social media to improve processes faster. With ARIS 9.0 Software AG is making a very real contribution to the knowledge based company", said Karl-Heinz Streibich, CEO at Software AG.
Connecting more people … anywhere.
Social collaboration dramatically changes the way people connect, communicate and collaborate and it's impacting the way companies improve business processes. With the new product ARIS Connect, enterprises can unlock the power of social collaboration for business and IT improvement. Supporting collaboration by anyone, anywhere and at anytime, ARIS Connect also introduces a new HTML5 based client technology giving access through smart phones and tablet devices.
Social collaboration brings many different stakeholders with different roles and skills together, each having different expectations and different requirements. ARIS 9.0 provides every stakeholder with the right tool environment, product perspective, information, data and user interface to address their role-specific skills and needs. They can adapt the tool to project-specific requirements, from metamodels to UI configurations.
ARIS 9.0 is easier to use and learn, thanks to a new browser based "look and feel with toolbars" and toolbar tabs cluster functionalities. Users save time with shorter paths between features, more tips and intuitive handling.
"With ARIS, we have far more flexibility than before, so we can better support the needs of the various business areas across the enterprise", said Klaus Weber, Senior Director Risk & Internal Controls at Infineon Technologies AG.
ARIS Connect is fully cloud ready. Customers can run ARIS Connect in public, private or hybrid cloud infrastructures to simplify roll-out and foster adoption.
Advanced Analytics
Today expectations concerning business results have much increased. Modeling activities need to be linked to the focus and vision of the business and communicated effectively to build a responsive, flexible organization. ARIS 9.0 provides results that matter to the daily business of all stakeholders, including advanced analytic capabilities, dashboard technologies and spreadsheets and simulation capabilities. Best-practice content and quick-start Prime methodologies guarantee a fast track to value.
Business value faster
ARIS 9.0 and webMethods 9.0 together will help enterprises navigate the dynamically developing world of technology and harness current developments to deliver even more business insight, agility and performance. The basis for this is modular, extendable, adaptable and scalable IT infrastructure supporting agile and automated business processes. An early customer access program for ARIS 9.0 and webMethods 9.0 is scheduled for later in Q4 2012, general availability starts in Q1 2013.
More information about what's new in 9.0
Visit
www.softwareag.com/resources
for free white papers, tutorials and other assets. Check in with
www.softwareag.com/social
for access to more than 100 different social channels, communities, blogs and more.
About Software AG
Software AG (FRA: SOW) helps organizations achieve their business objectives faster. The company's big data,
integration
and business process technologies enable customers to drive operational efficiency, modernize their systems and optimize processes for smarter decisions and better service. Building on over 40 years of customer-centric innovation, the company is among the top 10 fastest-growing technology companies in the world and is ranked as a "leader" in fifteen market categories, fueled by core product families Adabas and Natural, ARIS, Terracotta and webMethods. Software AG has more than 5,500 employees in 70 countries and had revenues of €1.1 billion in 2011.
Learn more at
www.softwareag.com
.
Software AG - Get There Faster
Software AG | Uhlandstraße 12 | 64297 Darmstadt | Germany
Detailed press information about Software AG including a picture and multimedia database are available at:
www.softwareag.com/press