Los Angeles Plastic Surgeon Dr. Younai Updates Websites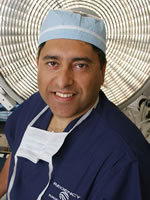 Dr. S. Sean Younai is proud to announce the launch of updates across several of his websites to improve engagement with current and prospective patients. Dr. Younai has been serving the cosmetic needs of patients in Southern California for years. With these website improvements, Dr. Younai believes that he will be able to reach more patients and help them realize their aesthetic dreams and goals. The websites offer comprehensive information on Dr. Younai and the many sophisticated procedures he offers at his practice.
Dr. Younai elaborates on the goals and mission of his practice across his multiple websites, including on beautifulfigure.com, tummy-tuck.biz, beautifulself.com and extremeliposuction.com. Each website is tailored to patients interested in specific plastic surgery procedures. For example, on extremeliposuction.com, visitors will be able to read in-depth information about the liposuction procedure offered by
Los Angeles liposuction
surgeon Dr. Younai and his staff. In addition to the unique content on specific cosmetic surgery procedures, each of Dr. Younai's websites offers patients a glimpse into the work ethic and culture at his practice. Patients will also be able to browse through before and after pictures of patients to gain a better understanding of how their results might look after surgery with Dr. Younai.
Patients visiting any of Dr. Younai's websites will also be able to read helpful testimonials from his former patients and find important contact information for the practice.
More About Dr. S. Sean Younai
Dr. Younai is a board-certified plastic surgeon with several years of experience serving the needs of Los Angeles /
Beverly Hills breast augmentation
,
rhinoplasty
and
tummy tuck
patients. He earned his degree in medicine from the prestigious medical school at UCLA and has received extensive surgical training in general surgery, hand surgery and breast reconstruction.
To learn more about Dr. Younai, contact his practice today at (818) 386-1222 or by visiting
www.beautifulfigure.com
.