Bateman of Heritage House Sotheby's International Realty to be Featured on Hgtv Billion Dollar Block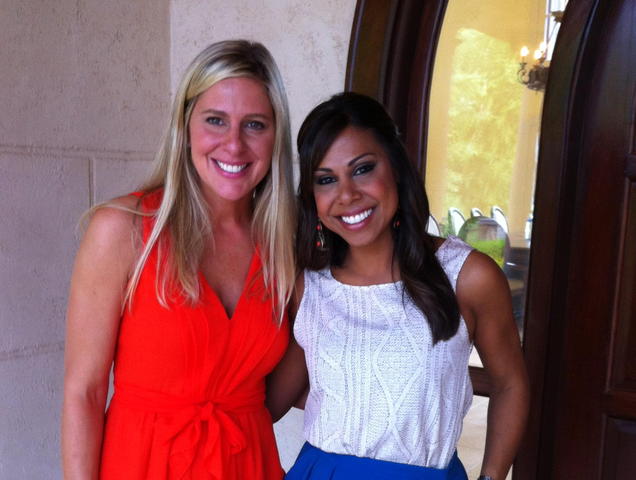 SHREWSBURY, New Jersey (Oct. 17, 2012) – On October 19, 2012 at 8:00 pm, Heritage House Sotheby's International Realty's Kathryn Bateman will be featured on the series Billion Dollar Block which will air on the HGTV television network.
As part of the premier episode, viewers will be lead on a guided tour of an exquisite Northern Italian Villa, located in Colts Neck, with Billion Dollar Block host Taniya Nayak and Bateman, a sales associate with the firm Heritage House Sotheby's International Realty who previously listed and sold the estate. The production team approached Bateman after seeing her listing promoted online with a multitude of photos and a virtual tour.
"When we contacted Kathryn Bateman to get background information about the Villa, we learned that she had represented both the original owners as well as the most recent buyers," said Diane DeStefano, co-executive producer, Billion Dollar Block. "Because we were so impressed by her detailed knowledge and passion for this property, we asked that she be the one to do the on-camera tour, and we're thrilled with the outcome!"
The home was built in 2007 by, then homeowners, Lance and Ellen Primis who conceptualized the design with their architect based on their love for Italy. That affection is realized in the home's authentic architectural details such as Corinthian columns inside and out, soaring 18 foot ceilings, and a unique "piazza" setting with an inground pool, outdoor kitchen and fireplace.
Preparing for the full day television shoot was not easy, since the home had recently been sold and new owners, Drs. Zi Shan and Li Xiao Hong were not fully moved in. Bateman, a well-regarded home stager, enlisted the help of local artists Kathleen Karlen Donnelly, owner of Beauregard Fine Art in Rumson and artist Cindy Barham owner of The River Ave Atelier in Monmouth Beach to showcase their art work throughout the home.
"It was exciting day as we watched cameras capture the beauty of this home," said broker-owner Mary Burke, Heritage House Sotheby's International Realty. "And Kathryn, who worked tirelessly in her successful marketing of this home, put that same energy into getting the home camera-ready and highlighting its most distinctive features. She did a phenomenal job."
Bateman is a top selling real estate agent in the firm's Rumson location. She has earned the office's monthly top producer award numerous times and is a member of the 2009 NJAR Circle of Excellence® Bronze Award. With over $10 million in closed production already, 2012 is proving to be highly successful year for her as well.
Billion Dollar Block is produced by Intuitive Entertainment, LLC is a film and television production company dedicated to "storytelling with style and character." Heritage House Sotheby's International Realty is an independently owned and operated full-service brokerage with four sales offices in Holmdel, Middletown, Shrewsbury and Rumson. The firm's Corporate Headquarters is located at 834 Broad Street, Shrewsbury, New Jersey. For additional information, including office locations and phone numbers, please visit
www.heritagehousesothebysrealty.com
. To contact Kathryn Bateman directly, please call (732)-403-9200.
Email Heritage House Sotheby's International Realty