Bellevue Plastic Surgeon Dr. Egrari Updates Practice Website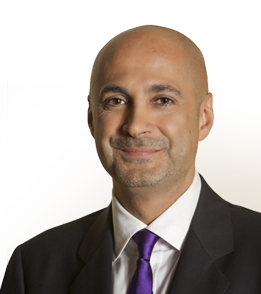 Bellevue plastic surgery provider Dr. Sepehr Egrari is pleased to announce the release of updates to his website, which will help him better serve his current and prospective plastic surgery patients throughout Bellevue, WA and the metro Seattle area.
The updated website, located at
http://www.egrari.com
, features extensive information on Dr. Egrari's practice, Egrari Plastic Surgery Center. Dr. Egrari has made additions to the website to better serve his current and potential plastic surgery patients. The updates are designed to make Dr. Egrari's practice more visible in the online market and attract patients to his state-of-the-art surgical facility. Specific updates to the Bellevue plastic surgery website include the addition of more before and after photos, patient testimonials and procedure information.
Dr. Egrari's website is designed to serve as an extension of his practice and offers in-depth information on Dr. Egrari, his staff, his treatment approach and the procedures he offers. Patients can read up on some of the most popular treatments, including facelift and
breast augmentation in Bellevue
. They can also view before and after photos of patients to get an idea of the kind of results that can be expected under Dr. Egrari's care. Other convenient aspects of the website include an online appointment scheduling form and patient resources such as forms to be filled out before office appointments. Dr. Egrari and his staff hope that these additions to the website, which allow patients to get to know the plastic surgery center, will help patients feel more comfortable about pursuing their aesthetic goals.
More about Egrari Plastic Surgery Center
Egrari Plastic Surgery Center is an established plastic surgery practice, offering a complete range of treatments for the skin, face, body and breasts. Dr. Sepehr Egrari is dual board certified by the American Board of Plastic Surgery and the American Board of Surgery. He is able to produce beautiful, natural-looking results for Bellevue tummy tuck,
liposuction
and butt lift patients. He is also proud to offer comprehensive treatments such as
body lift in Seattle
/ Bellevue for patients who require total rejuvenation. To learn more about Dr. Egrari, his staff or the procedures he offers,
contact the practice today
at 425-827-7878 to schedule a consultation.
Email Egrari Plastic Surgery Center