Stealth Alerts Allows Traders to See Trades They've Been Missing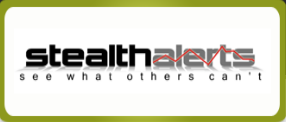 As markets slowly struggle to return to their previous levels, they remain volatile during the climb. In such a climate, it's more important than ever for traders to see what they may have otherwise missed, regardless of market direction. Stealth Alerts, with its innovative technology, allows traders to maintain personal control over what they see and how they invest. They offer real-tim
e stock screening
and
stock alerts
.
Stealth Alerts has created a single platform solution for traders at all levels of expertise to address these issues. In a world where data dissemination is of the utmost importance, Stealth Alerts Quant can help traders stay ahead of the pack by building complex algorithms in a simple, easy to understand language. Results come in multiple display formats in "Tick Alert " or "State View" modes, helping traders to manage entire markets in their own custom universe.
The ability to identify trends quickly is of critical importance. Stealth Alerts' stock filtering programs help traders expertly track their investments in a format that they specify, in a completely customized environment.
Stealth Alerts offers market data dissemination at speeds and efficiency levels that competitors simply cannot match. The scope of their automated trading platform is critical in a world where every millisecond counts, and where their multiple asset class analysis, aggregate external data, user definable fields, and custom indicators provide an unparalleled advantage for its customers.
To learn more, visit
http://www.stealthalerts.com/
About Stealth Alerts
Stealth Alerts provides Complex Event Processing (CEP) analytics in a user friendly format to ensure the most accurate representations of the user's ideas. Whether using the Client or Quant platforms, Stealth Alerts allows you to dissect the market to the most granular levels. To learn more or set up a trial, write
sales@stealthalerts.com
or call (888) 435-5554.